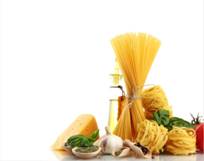 Savour Italy's 'traditional food reinterpreted', in the heart of Bangalore
It's nothing but pure indulgence at Bene, the award winning Italian restaurant at Sheraton Bangalore Hotel, as it provides the perfect setting to enjoy authentic flavours of Italy with the Italian food festival scheduled from 21st June'13 till 30th June'13.
Chef Fabio Colace from Sheraton Roma Hotel & Conference Centre has orchestrated a menu packed with regional, rustic Italian fare for gourmands.
The specially crafted menu consists of La Caprese (Saffron candied tomato, buffalo's milk mozzarella with a basil pesto, pistachio cap with a black olive cream), Ill Tonno (Raw tuna, tomato infused with Martini Dry, celery), Gli Gnocchi (Ricotta cheese gnocchi, green broccoli sauce, crunchy Parma ham, poached egg), I Ravioli (Buffalo's mozzarella cheese with candied lemon, green asparagus, confit tomato) and more!
So savour Italy's 'traditional food reinterpreted', in the heart of Bangalore
Venue
Bene, Sheraton Bangalore Hotel at Brigade Gateway
Date: June 21st – 30th, 2013