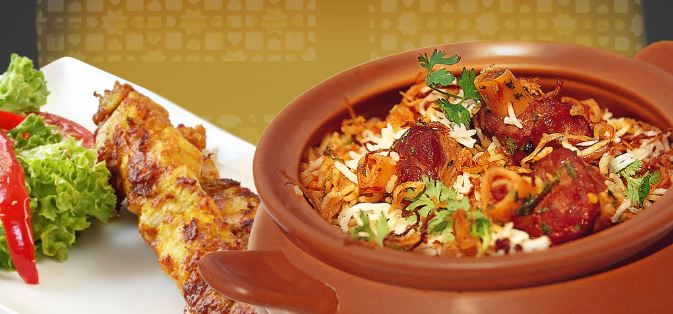 South Parade does a Biryani and Kebab promotion
Chef Rajeev Kumar at The Chancery has learnt Awadhi cuisine from the experts in Lucknow. And now Bangaloreans can have Biryani they way the masters have it in the North.
"South Parade at the Chancery is an old Bangalore landmark, we focus on good old classic food and people love us for it." The general manager Vikram Sharma told Explocity.
The kebabs are top notch but were clearly upstaged by the biryani. The options were Sufiyani Dum Murgh Biryani, Yakhani (Mutton) Dum Biryani and the Nargishi Jhinga Biryani. But the one which had everyone drooling, including the non vegetarians, was the Malai Goli Biryani. Malai Koftas cooked in the Dum Biryani. The other unique offering was the Kathal Kofta Biryani, jackfruit koftas which ensures you don't feel like you are missing out on some non veg.
The desserts options range from Indian classics like Gulab Jamun to international favourites like the Marble pudding. If you have room in your tummy for desserts at all.
The Chancery 10/6, Lavelle Road, Bangalore