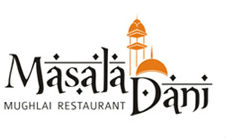 From Kashmir to Kerala, India has a diverse selection of biryanis to offer. The Paul Bangalore is celebrating this diversity with a biryani festival at their Mughlai themed restaurant, Masala Dani.
Masala Dani (Dani in Hindi is someone who gives generously) at The Paul is hosting a biryani festival from November 15 to 30. The festival will feature an a la carte menu that offers more than ten types of biryanis. The selection includes vegetarian and non-vegetarian options and reflects the different flavours of India.
The menu includes Afghani mutton dum biryani, Bengali ghost biryani, Peshawari murgh biryani and Kashmiri subz biryani among others. The executive chef of The Paul, Biju Mohammed says that the Hyderabadi dum biryani is a must try and it is a signature dish of Masala Dani.
The biryanis are priced between Rs 325 to Rs 500.