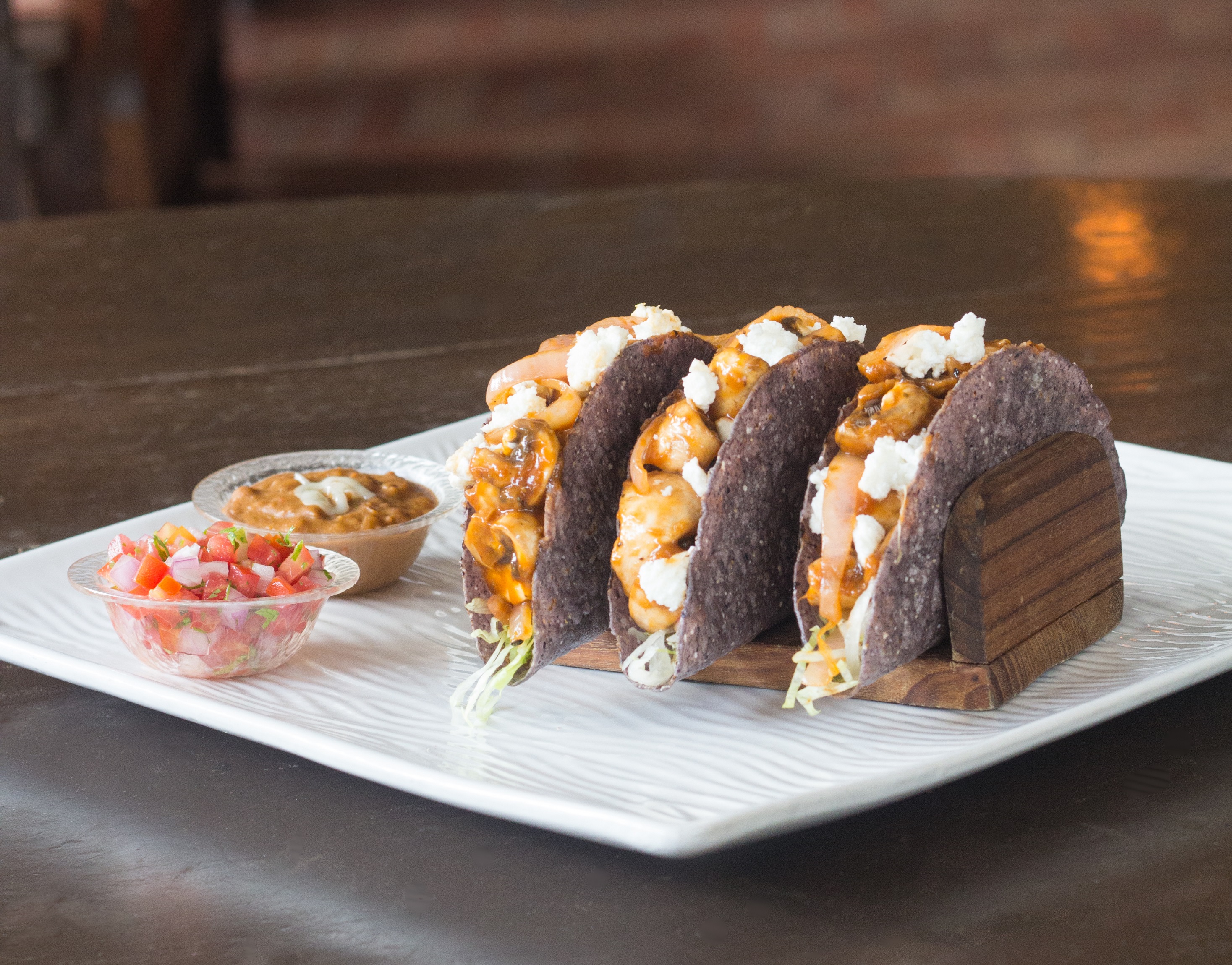 Chef Vikas Seth at Sancho's loves bringing authentic Mexican dishes to us, some which we have never even heard of. Blue corn tacos being one of them. Sancho's is having a Blue Tacos Fiesta. What are they? Chef tells Explocity, "Blue corn is grown in Mexico, Blue corn masa is used to blue corn tortilla and we made Blue corn tacos out of it. We get ours from Mexico as well. "
Apart from being visually appealing, blue corn is healthier as well. It has a lower glycemic index than white corn and it contains 20 percent more protein.
The menu includes Guajillo (A hot Mexican chili) Pulled Duck tacos, Fiery Habanero lamb, and our favourite the Pasilla (another chili) Rubbed pulled pork belly. For the vegetarians they have the Smokey Chipotle charred broccoli, and the Spicy bbq Mushrooms.They even have red and white tortillas, if you are not feeling blue.
The desserts and little alfajor tacos with cream and bananas. "The guests are just loving it," adds Chef. As did we.
The Blue Tacos Fiesta, at Sancho's UB City, Vittal Mallya Road, Bangalore