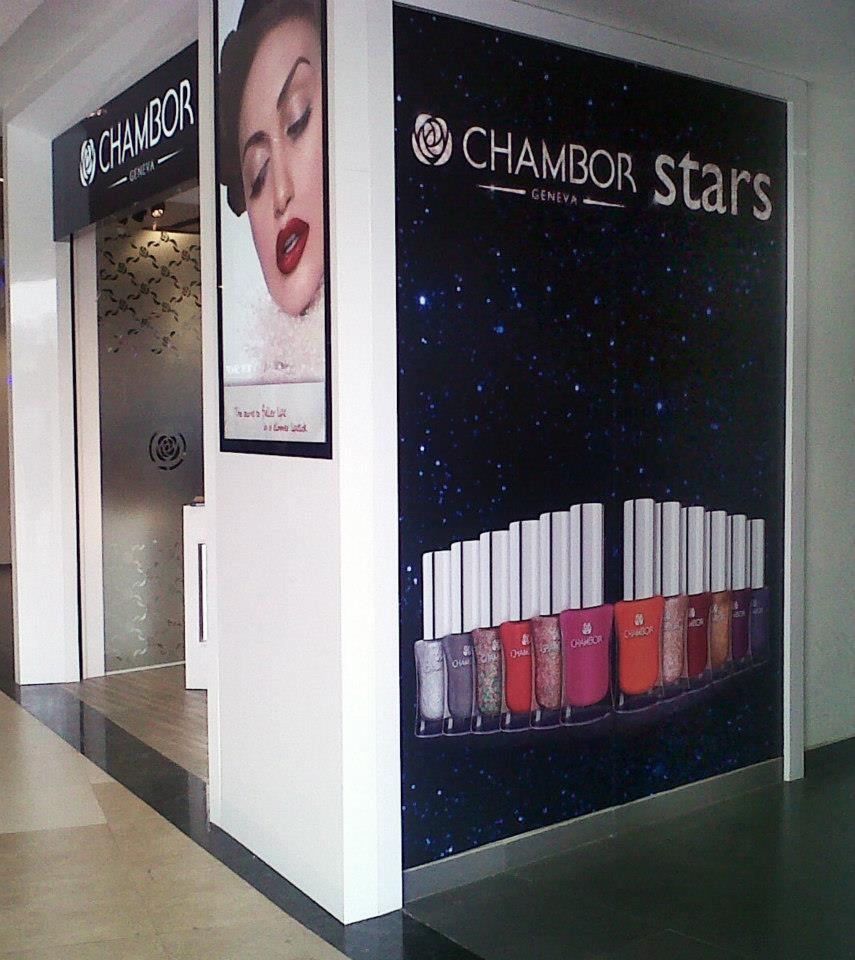 Leading make up brand Chambor Geneva has taken the city by storm with the launch of its first exclusive store at Phoenix Market City. Fashionista and acclaimed Kannada actress Aindrita Ray inaugurated the store and got a stunning makeover by Chambor's team of make-up artists.
While Chambor cosmetics are available to customers at all leading departmental stores across India, the launch of this exclusive boutique is said to be the perfect way for consumers to discover and experience, first hand, the brand's range of cosmetics, skincare products and expert advice.
The boutiques' modern and hygienic aesthetic is reflected in the plush interiors, suave flooring and beautiful lighting, which aims to evoke the ambience of a chic Soho loft. A lot of tables have been provided, which creates a warm and welcoming environment for the consumers to trial products at their leisure or enjoy on-the-spot make-up lessons from the artists.
Himanshu Kotecha, from the house of Baccarose said, "The launch of the Chambor boutique at Phoenix Market City is the next step in the brand's evolution. The aim is to provide a customized Chambor experience to our customers in an environment created specifically for them; by Chambor."