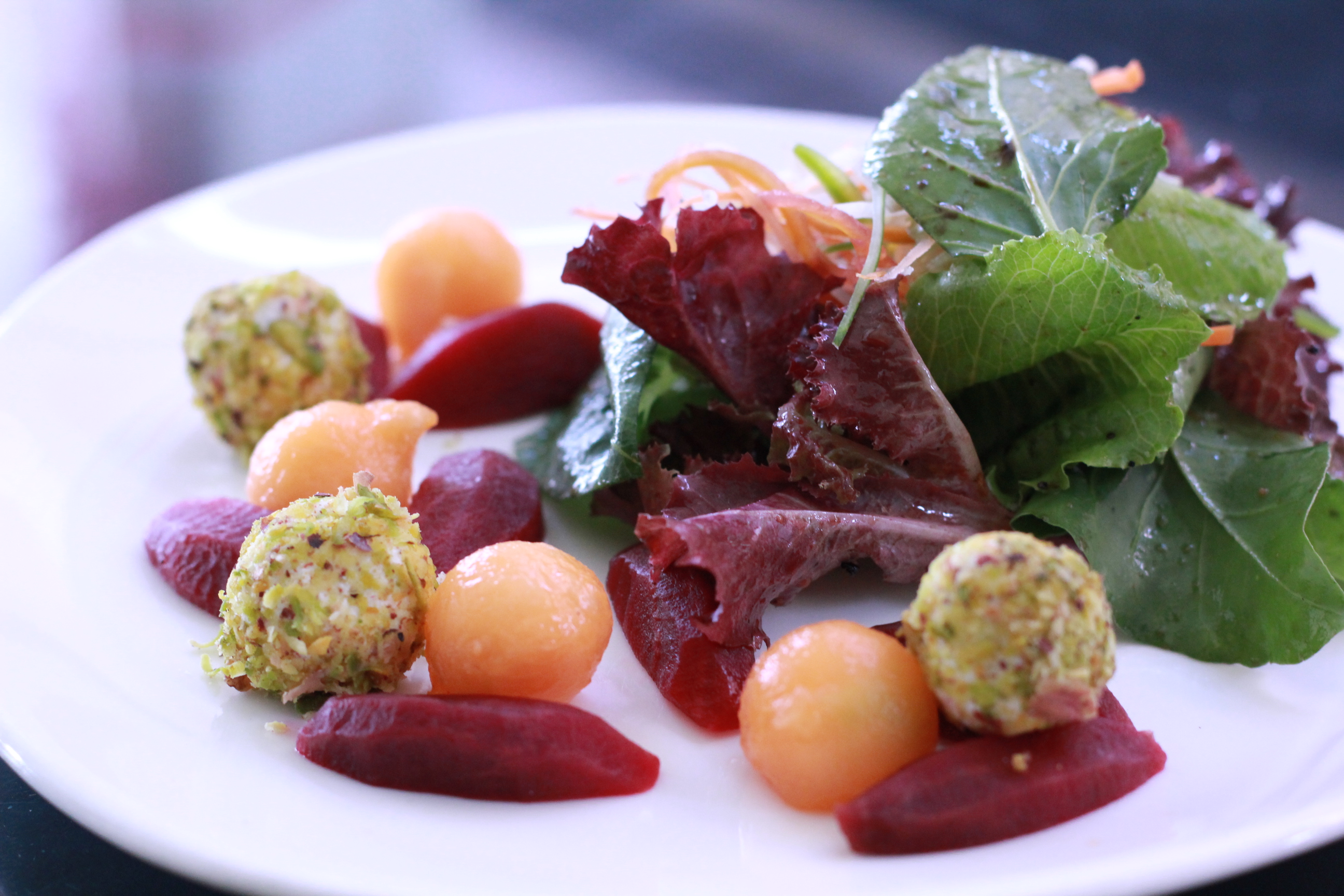 City Bar has the perfect way to beat the heat. Located in the heart of the city this bar has a menu full of refreshing and healthy salads. Chef Sandeep says, "Salads are healthy and a great meal in this summer where something heavy becomes too much. Our salads have a lot of flavour and pack a lot of punch because of the interesting ingredients."
Take the Asian Sprouts Salad for instance. It has bean sprouts and sunflower sprouts, both packed with nutrients. We also love the dressing made of Thai sweet chilli sauce, Bird's eye chilies for that kick with ginger and sesame seeds.
Another option to try is  the Thai Nam Jim Beef Salad made with grilled beef tenderloin slices and Nam jim sauce. The dressing has coriander roots, pomace oil and sugar syrup - a summery mix. And the best part is the topping of fried crunchy noodles because as any salad lover will tell you, it's all about the texture.
The Beet Salad Goat Cheese Truffles And Cantaloupe has ideal ingredients for a summery hit. It has poached beets, cantaloupe and goat cheese truffles which are made by rolling the mashed goat cheese on pistachio dust. With a classic dressing of honey, vinegar and mustard.
If you want a protein packed lunch go for the Smoked Chicken Salad With Orange And Balsamic Dressing. With Smoked chicken breast, Arugula, Romaine and Pear slices it is filling and fresh. The dressing is sharply vinegary.  
City Bar, MG Road, Bangalore