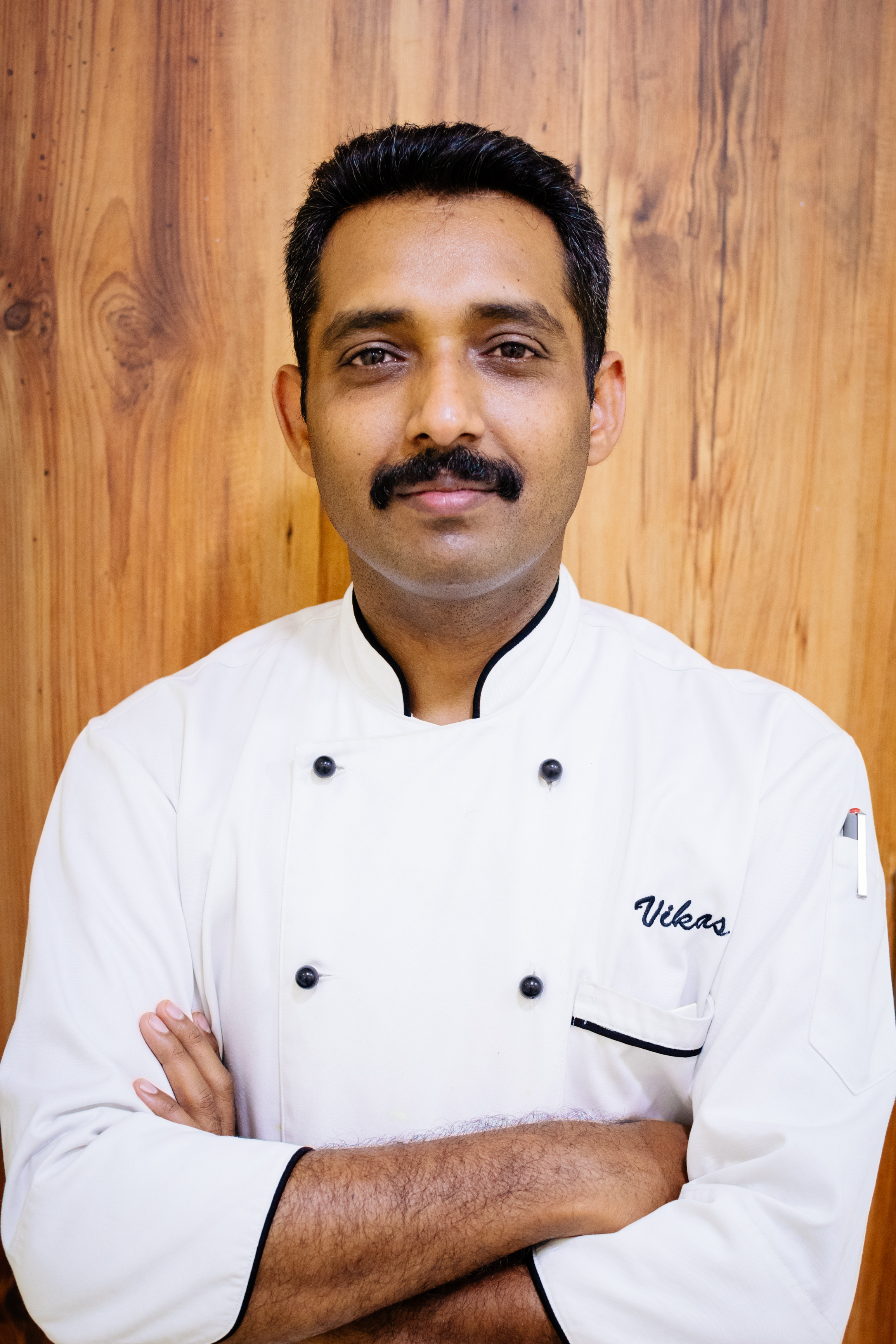 Chef Vikas Pathak - blueFROG
What is one core ingredient you love to experiment with?
I do believe in kind of cooking which provides simple, palatable and easy to remember dishes. I love to blend flavours and different cuisines together and I am always open to experiment with different techniques. There are few ingredients like cheese, fruits and berries from around the world that always gives me pleasure to experiment with. I also enjoy working with seafood.
Tell us about the BlueFrog menu specials?
This is the first all day dining BlueFrog in India with separate dining area. So I had to come up with a menu which can cater to gig audiences as well as our dining crowd for lunch and dinner.
Dishes in blue frog menu are again very authentic with hint of twist such as Chicken Tikka Masala with Pita Bread, Beer Batter Fish with Jalapeno Tartar, Thai Spiced Chicken tikka with blueberry chutney, Kerala Grilled Chicken stuffed with Broccoli and Emmental cheese and so many more.
Which chef do you look up to and aspire to be like?
This list is endless for me. In my journey as a Chef, I have always taken inspiration from people I have worked with. To me they were the best ingredients for a perfect recipe that I am today. Worth mentioning here are few names like Chef George Blanc, Chef Raheel Ahmad, Chef Mathew. I do get lot of inspiration from Chef Grant Achatz of world famous Alinea Restaurant. His creation and way of thinking towards cooking science is amazing.
At home what do you like eat?
I do love to eat simple home cooked food such as: Aloo Gobi ki Tehari with sautéed vegetables, Dal Puri, Chapati with vegetable curry, Stuffed Paratha with Curd and Pickle. One very Special dish called Dal Pitha cooked by my mother is most delicious dish in this world for me.
What's next?
Next is very interesting challenge for me is to create menu and set up for our upcoming Sunday Brunch. Christmas and New Year bash menus are on the cards as well. There is even a kids menu is ready to roll out very soon down the line. So got a lot on my plate!
BlueFrog, 3 church street, Bangalore