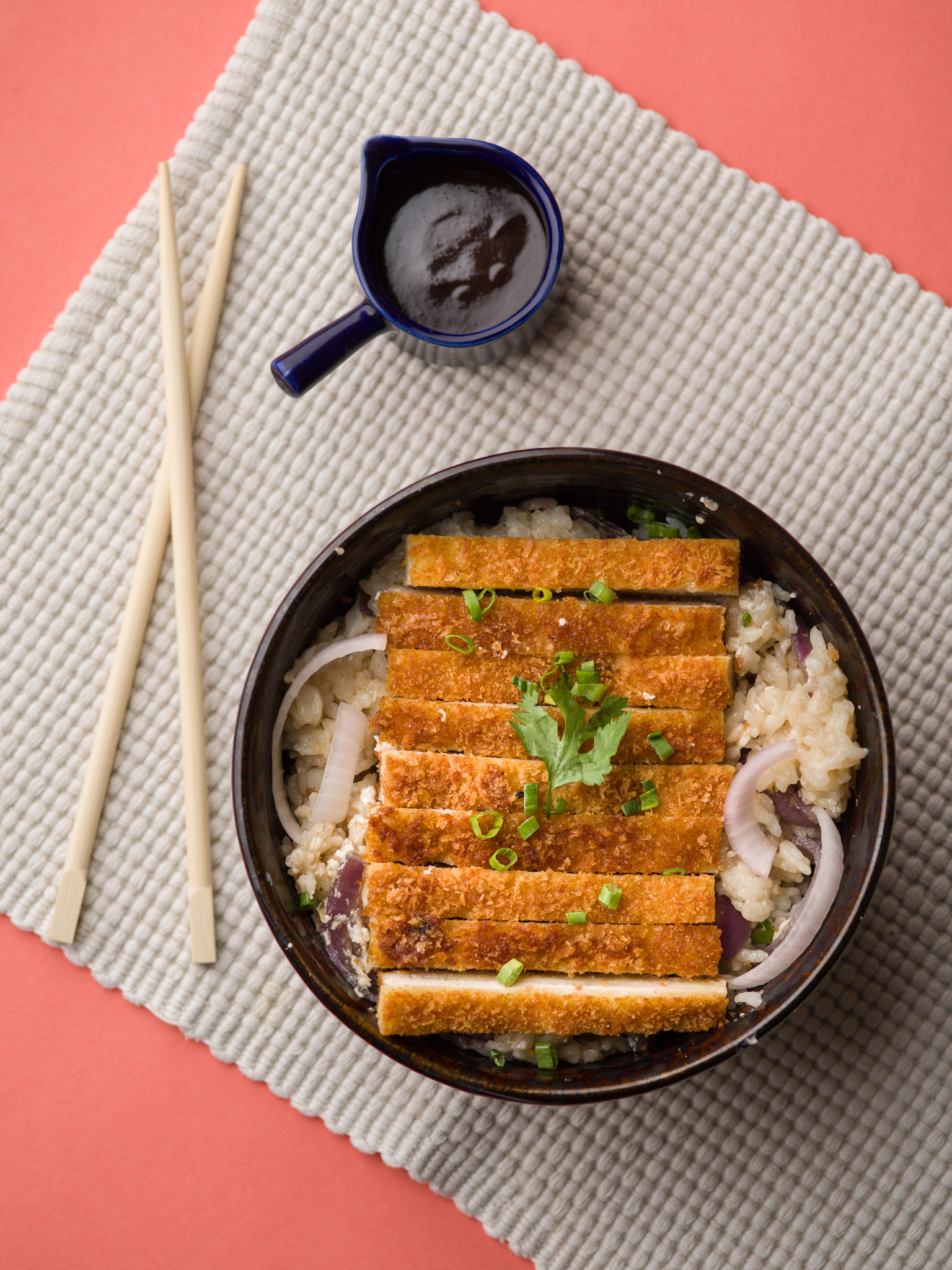 It's a gloomy afternoon. All that's needed to set you right is a bowl of Ramen from a cosy train station in Osaka. Well as ridiculous as that sounds, all you need to do it head to Mamagoto where the restaurant has a end of the year seasonal menu, especially curated for Bangalore winters.
No Asian meal is complete without dumplings. We loved the Mixed Mushroom ones spiked with Sesame oil. And the melt in your mouth Nori (seaweed) and shrimp filled dumplings.Dish in a bowl is a trend much loved in the city right now. Another favourite from the Mamagoto special menu is the Mama Katsu-don, described as a working man's classic meal in a bowl. It has rice with Mirin, Sake, Kikkoman Soya, smoky onion sauce. It is served with Panko crusted fried Chicken or Aubergine. The crust was just right.
The Mama's Spicy Ramen Bowl is minced chicken or vegetables combined with a spicy broth, with buttered corn kernels and blanched spinach. We also recommend the Indo Coco Rice rolls made from sticky rice are infused with coconut milk, steamed and wrapped in a banana leaf.
Enjoy it all with the new drinks on the menu as well. LIke the Basil Salted Mary, Rum Diaries and the Frozen Sangria.
Available at Mamagoto, 949, 12th Main, HAL 2nd stage, Indiranagar, Bangalore