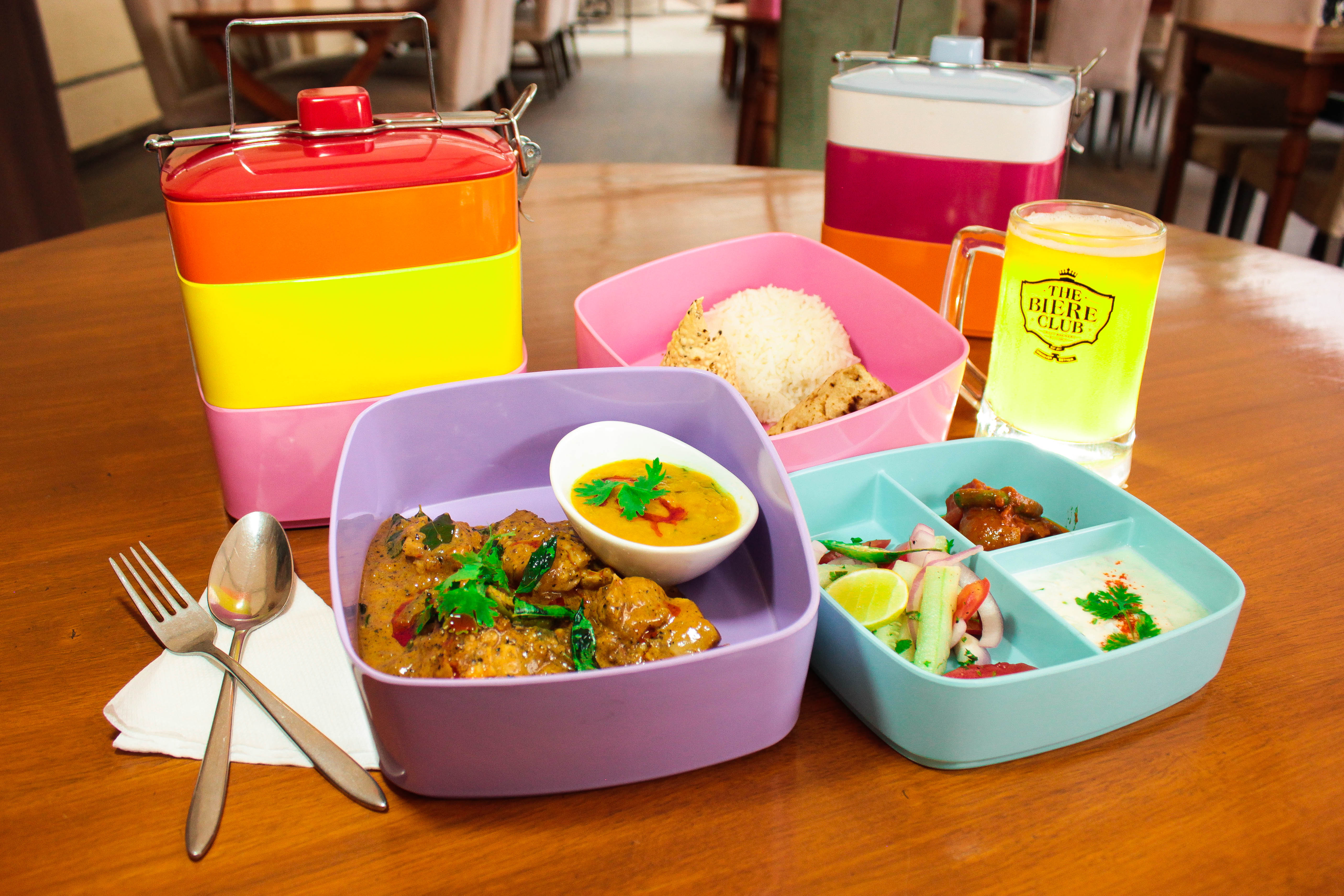 The Biere Club has introduced the 30 minute curry lunch at vittal mallya road making it a perfect setting for corporate business lunches in and around the central business district. The menu is crisp and simple with favourites that prompt for a quick business lunch.
The 30 minute curry lunch comprises a simple combo of curry with accompaniments of steamed rice, a little salad and a scoop of ice cream to finish.
If you are looking for something more elaborate or with more time in hand. The Grand Lunch at is another option which includes all of the contents of the curry lunch along with the inclusions of a warm appetiser and a plated dessert.
Biere Club, 202, Vittal Mallya Road, Bangalore