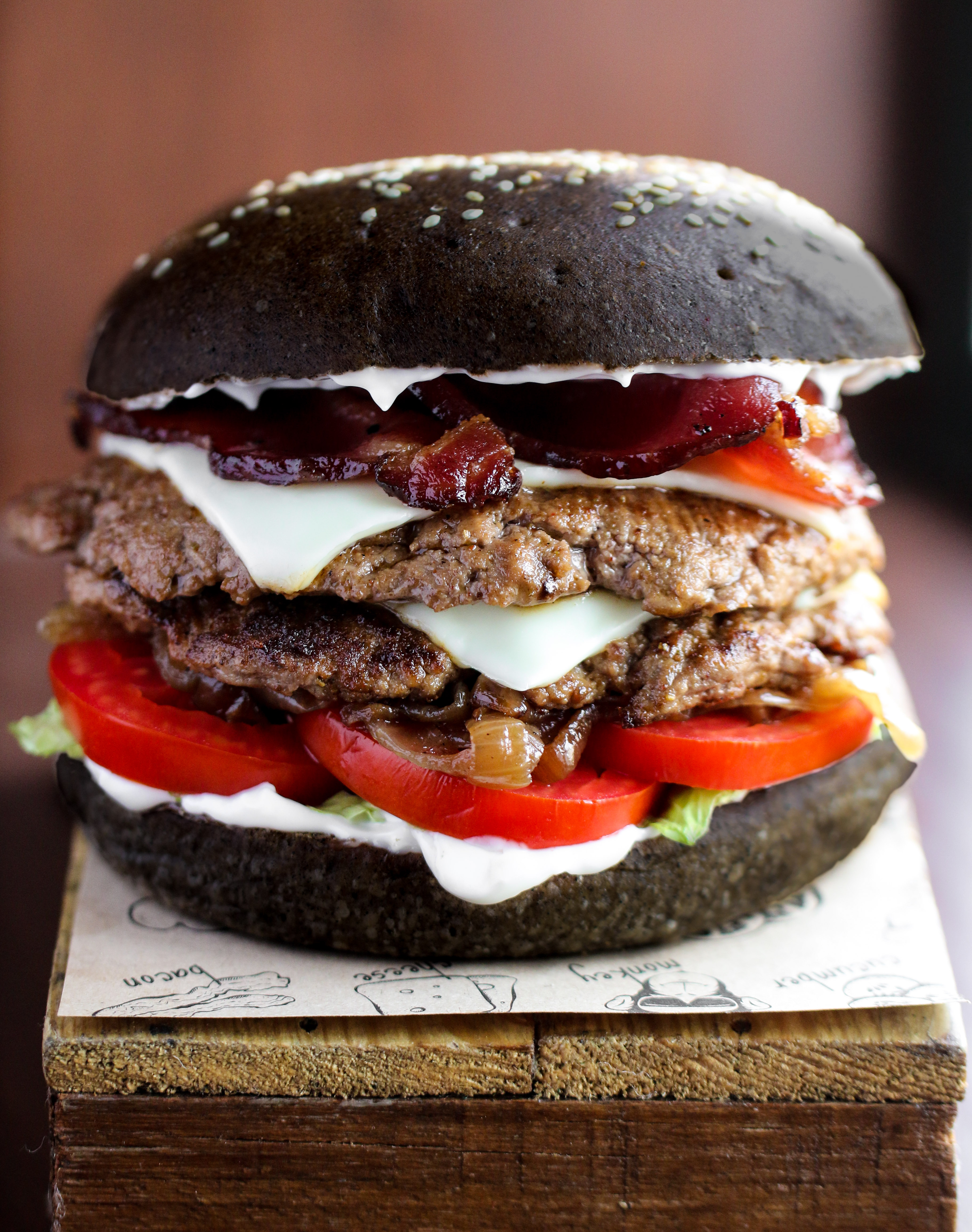 Chef Varun Pereira at Monkey Bar has brought out a new menu. The gastro pub has been around for three years now and has a different menu in the three cities: Delhi, Mumbai and Bangalore. This new menu picks the best from all three cities so you don't have to travel far for the favourites. We headed there this week to find out all about it. There are are some very interesting choices bringing together the best of all three cities.
We started with the Pav Bhaji Cheesy Grits, which is unlike any pav bhaji you have ever had - goosey with stringy cheese. We really enjoyed the Baingan Pakoda phulka tacos. Indianised tacos made with Mirch Achar, Ker Sangri Sabzi, Garlic and coriander chutney and smoked apple raita. Also available with Red chili and spice braised Bannur lamb.
For the main course we tried the Black Bun Veggie burger. "We dry eggplant flakes in the oven and add it to the flour to give this characteristic colour," Chef told Explocity. The Naga pork and Noodle bowl is another recommendation. Slow cooked pork belly in a spicy naga chilli sauce with fermented bamboo shoots and Noodles. And a Southern American classic - Fried Chicken and waffles.
All this was accompanied with some yummy cocktails like the Off the Map (Whiskey, fresh peach, raspberry, mint and ginger ale) and the Twisted Lemonade (Vodka, rum, lime Tang, Blue Curaçao). The desserts were unmissable too, we recommend the Monkey DBC -
Brownie, vanilla ice cream, fudge and nuts. Chef confided his secret recipe to us as well. "We glaze the brownie with a little fruit jam before plating the dish." Well we certainly loved the extra kick. Monkey Bar's New Menu has a little of everything
Monkey Bar, 12th main, Indiranagar, Bangalore