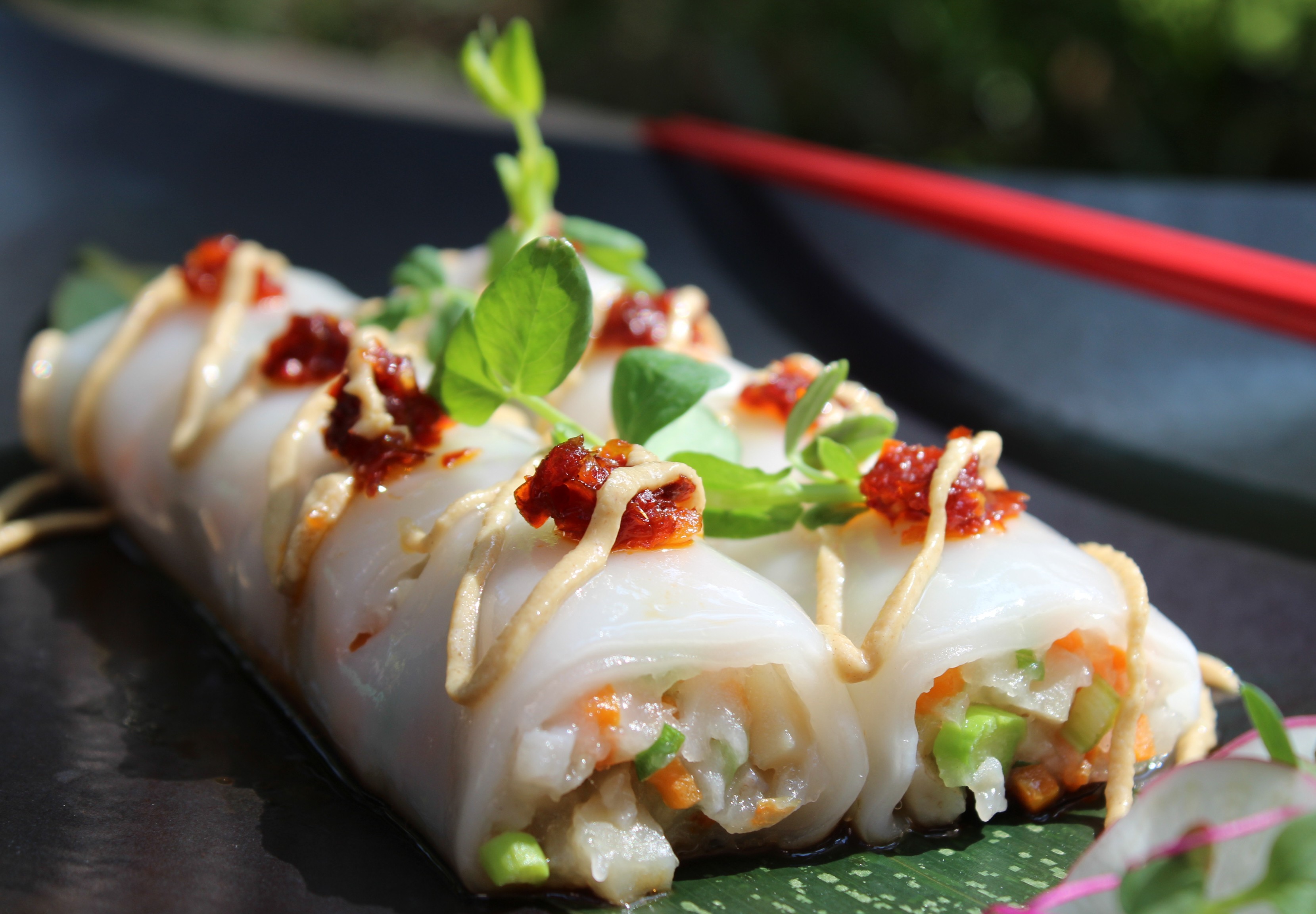 Zen, the pan Asian restaurant of the Leela Palace hosts Dimsum Evenings all through September.
The menu has an interesting mix for vegetarians and nonvegetarians. The range of appetisers include Steamed Chilean Sea Bass Dumpling, Golden Fried Prawn Puff, Steamed Traditional Chicken Dumpling, Chicken & Bok Choy in Schezwan sauce, Baked Char Sui Pork Puff and Lamb in Black Pepper sauce for the nonvegetarians. The vegetarians can choose from Steamed Asparagus Dumpling, Truffle & Edamame Dumpling, Pumpkin and Pine Nut Dumpling, Baked Vegetable Mock Meat Puff, Braised Tofu Dumpling and Pan Fried Mushroom & Coriander Bao.
The entrees include a Prawn in Black Pepper sauce for nonvegetarians and Mapo Tofu for vegetarians. A Thai Green Curry in a vegetable and chicken avatar, Stir Fry Chinese Greens, Vegetable Noodles in Schezwan Sauce and Jasmine Rice. There are more options on the menu including desserts.
The Dimsum Evenings are till 30 September from 7pm to 11pm atZen, Leela Palace.