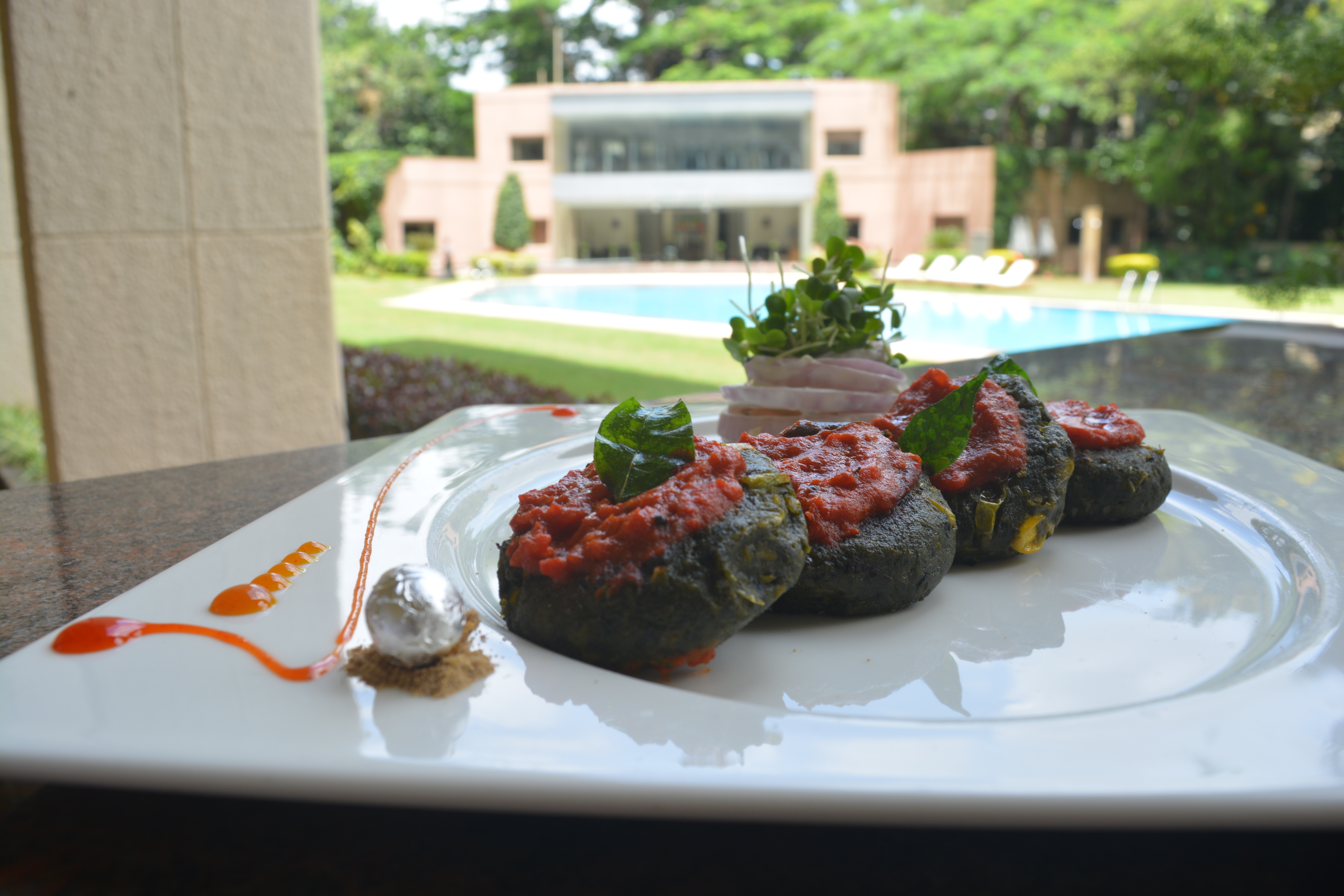 Chef Bharat Kapoor from Baluchi at the Lalit Ashok grew up in Lucknow where the streets have the flavours of the Nizams. Now he brings the magic of these dishes to the menu. Explocity talks to him about his recommendations and signature dishes at Baluchi.
"When I was younger I would spend all of my money only on food," Chef told Explocity. He always knew he wanted to be chef. Now he focuses on Indian cuisine with a modern twist. Like the dish Bhindi Singhara, okra with water chestnuts. Crusted with spices like Amchoor powder, chaat masala and Shahi Jeera, the dish is a smack of flavour.
Chef loves fresh ingredients, "When I was younger my father and I had a small vegetable and herb garden". This love shows in his other signature dish as well, the Palak Ki Nazakat. These are patties made with spinach and breadcrumbs. Seared to perfection on the griddle and served with tomato chutney.
The menu of Baluchi is a delight, especially for an experimental diner.
Baluchi, The Lalit Ashok, Kumara Krupa High Grounds, Bengaluru