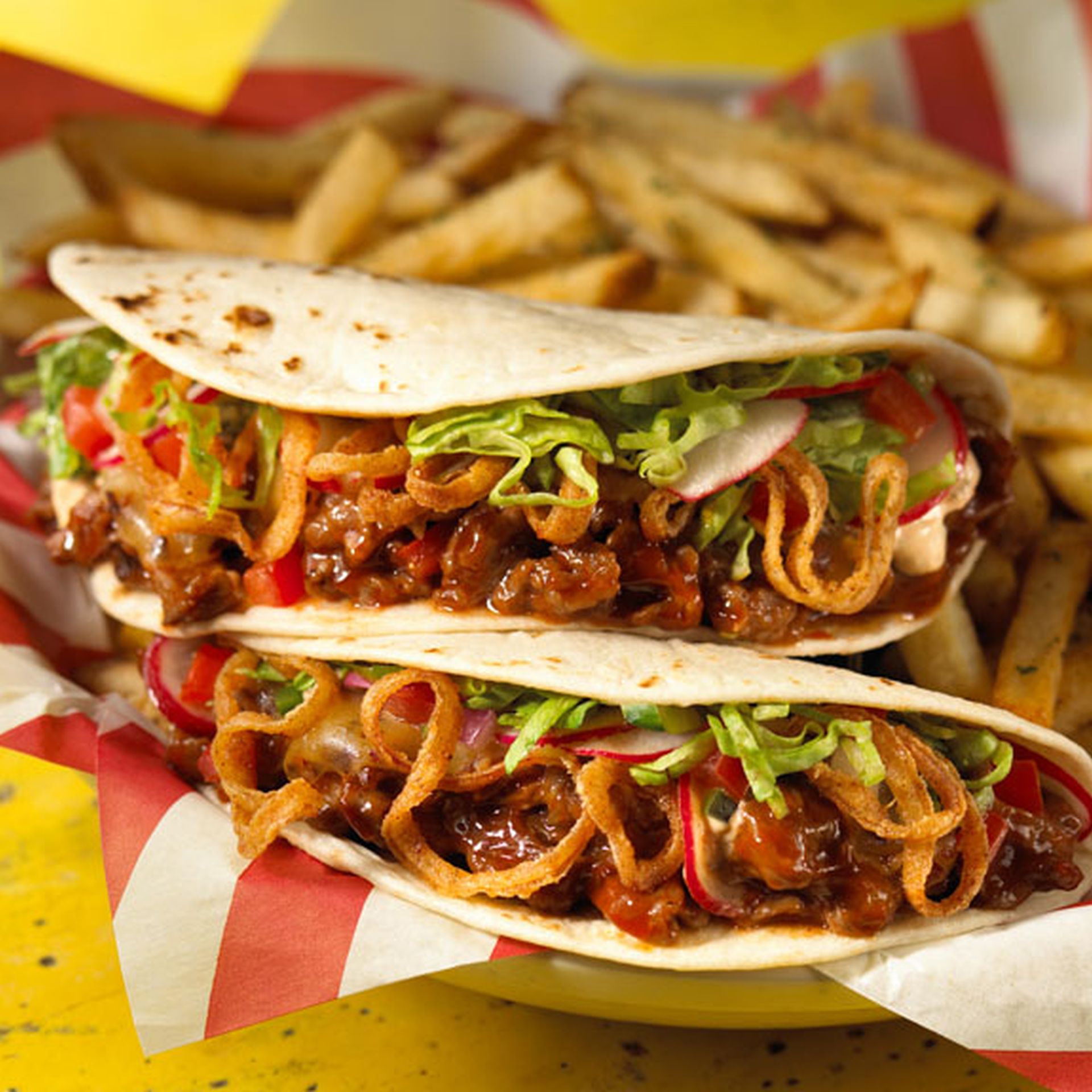 TGIFridays introduces Extreme Tacos. At TGI Fridays restaurants, good food and fun come with every visit. The restaurant that has been credited with popularizing fajitas around the world is now celebrating the debut of Extreme Tacos, loaded with taste-tempting flavors;
Whether one's tastes lean toward tenderloin, chicken, fish, lamb or vegetables there is an Extreme Taco waiting to tempt even the most picky taste buds. The Fire grilled Chicken Tacos are stuffed with zippy pepper Jack Cheese melted over tender barbeque grilled chicken. Outrageous BBQ Tenderloin Tacos are stuffed with zippy Cajun Jack and cheddar cheese melted over tender sliced barbecued tenderloin.
Not to be ignored, the Tortilla crusted Fish Tacos packs a wallop. Filled with crispy tortilla- crusted fish, shredded lettuce, corn pico and creamy lemon dill remoulade sauce. Served with a side of tortilla chips and salsa.
As wickedly wild as these tacos may seem, the Texas chili lamb tacos and Roasted vegetable Tacos take the prize on mixing tantalizing tastes.
Multiple outlets