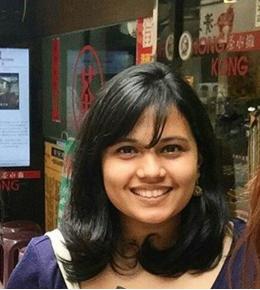 Akshay Gururaj
Which one dish do you think represents Bangalore the best?
Bangalore's history always connects me with the Dosa. While I was studying in the UK, whenever I thought of Bangalore, it was the Dosa that would come to my head first and then my family.
So where do you get the best dosa?
New Modern Hotel in Basavanagudi is my favourite place for a Dosa.
As a kid in Bangalore where did you eat out?
Growing up in a Brahmin, vegetarian family, eating out meant another veg restaurant for North Indian thali. Soon, I became a rebel and demanded to try everything and we frequented 'fine dining' places just to eat continental food. Still vegetarian.
Which is the place for a romantic dinner?
Papparazzi - Royal Orchid, Manipal Centre
Best pub or bar in Bangalore?
I love Arbor and Prost. Arbor for the Stout and Prost for it's Apple Cider. And of course Social for the L.L.I.I.T.
After a long night out with friends where do you end up for dinner?
I think as with most people in the city, I find myself queuing up for the ghee rice and dal at Empire.