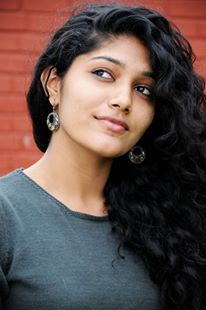 Samyukta Hornad
Actor
Where do you like to hang with your friends?
I love Sancho's and Cafe Noir in UB City. I keep visiting Brewsky and The Humming Tree as well. But my best friend is my doggie, Gunda, so pet friendly places top my list like French Loaf and Under the Mango Tree.
And you regularly go to?
I love chai so Infinitea is my fav haunt. I even like Chai Point. Since there was one branch near my college I have been addicted to their banana cake. Its actually become a ritual every time I'm at the airport. I go there and order 'my usual' - Chai and banana cake.
Some memories from younger days in Bangalore?
Man, I remember Cafe Coffee Days were all the rage when they opened. I haven't been there in years now. I wasn't much of a foodie back then, its only now that I travel so much that I enjoy it more.
What's the one meal you'll never forget?
We had been in Paris for many days and we ended up in an Indian restaurant. I think that was the best Palak Paneer I've had in my life. We even went to the chef and asked for the recipe. We've been trying to recreate it ever since.
So what other gems have you found while travelling?
In Belgium, they have fries topped with mayo and some spicy masala, I'm always craving them. Oh and the Belgian waffles with whipped cream. In Thailand I've had some great street food. But to be fair, street food in Delhi is divine. Kolkata has some unforgettable memories where I ate authentic Bengali cuisine.
What's an ideal place for a romantic dinner?
Ebony on M.G. Road. The view is amazing. I'd love to sit there and watch the last metro leave.
Comfort food?
It fluctuates between Italian and Nagarjuna meals.