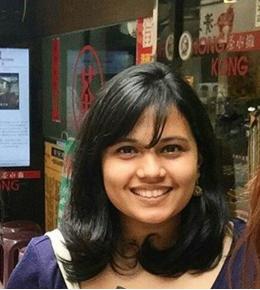 Rashmi Daga
Founder of Fresh Menu
FreshMenu is hosting a Bread Festival on the 14 and 15 January. Explocity caught up with the founder.
1. How have food delivery services changed the dynamic of food culture in Bangalore?
They have certainly changed things. Now eating in is an equally compelling act as eating out. Even socially. It is also more convenient in most cases.
2. What is your favourite restaurant in Bangalore?
I'm going to be biased here and say FreshMenu! We are a restaurant-in-cloud...
3. Talking about the bread festival, what is your fav type of bread?
Artisan Breads are my personal favourite. They are a filling munch any time of the day.
4. What's the best meal you have had while travelling?
Street-dhabas in Amritsar - they make the usual sarson-da-saag and makki the roti an out of this world experience.