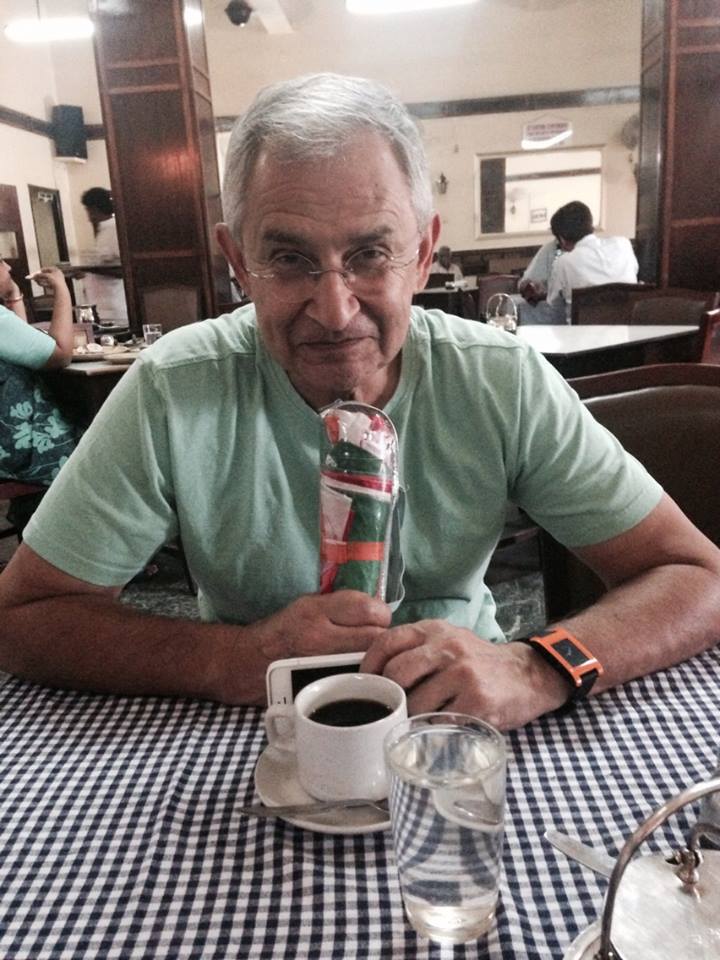 Are you a foodie?
I used to be a foodie but then because I was a foodie I almost died. My sugar levels were high and I didn't even know I was diabetic. So I had to stay away from carbs. I can't eat much Parsi food so I stick to the Brain Cutlets, Patra Ni Machi and Dhansak but with very little rice.
What's your favourite cuisine?
I have two favourite cuisines. The Sheesh Mahal thali which is South Indian and the other is Italian. I prefer a fettuccine to a spaghetti.
What's your favourite dish of all time and where did you eat it?
Koshy's- from 1965 to 2005 (till May 1st when I got my heart attack) I have eaten 22,500 chicken patties. Stack them up and it's taller than the Burj Khalifa.
Sunny's Poisson Anna
Bacon Wrapped Chicken at Smokehouse Deli
Bheja Masala at Shezan
How do you celebrate Parsi festivals?
I don't. I'm not a good Parsi. I used to when my parents were alive because they would invite everyone. They used to make Lagan Nu Custard which is very rich and Sali Botti. Every Sunday my mother used to make Dhansak with coconut cutlets. We used to fight over those coconut cutlets so she had to make extra.
Favourite Parsi dish?
Brain cutlet.
What has been your least favourite Parsi dish?
Beeda Par Eeda. Beeda is ladies finger and Eeda is egg. It's basically fried egg on ladies finger.
If you have to recommend a Parsi place to our readers what will it be?
Daddy's Deli.