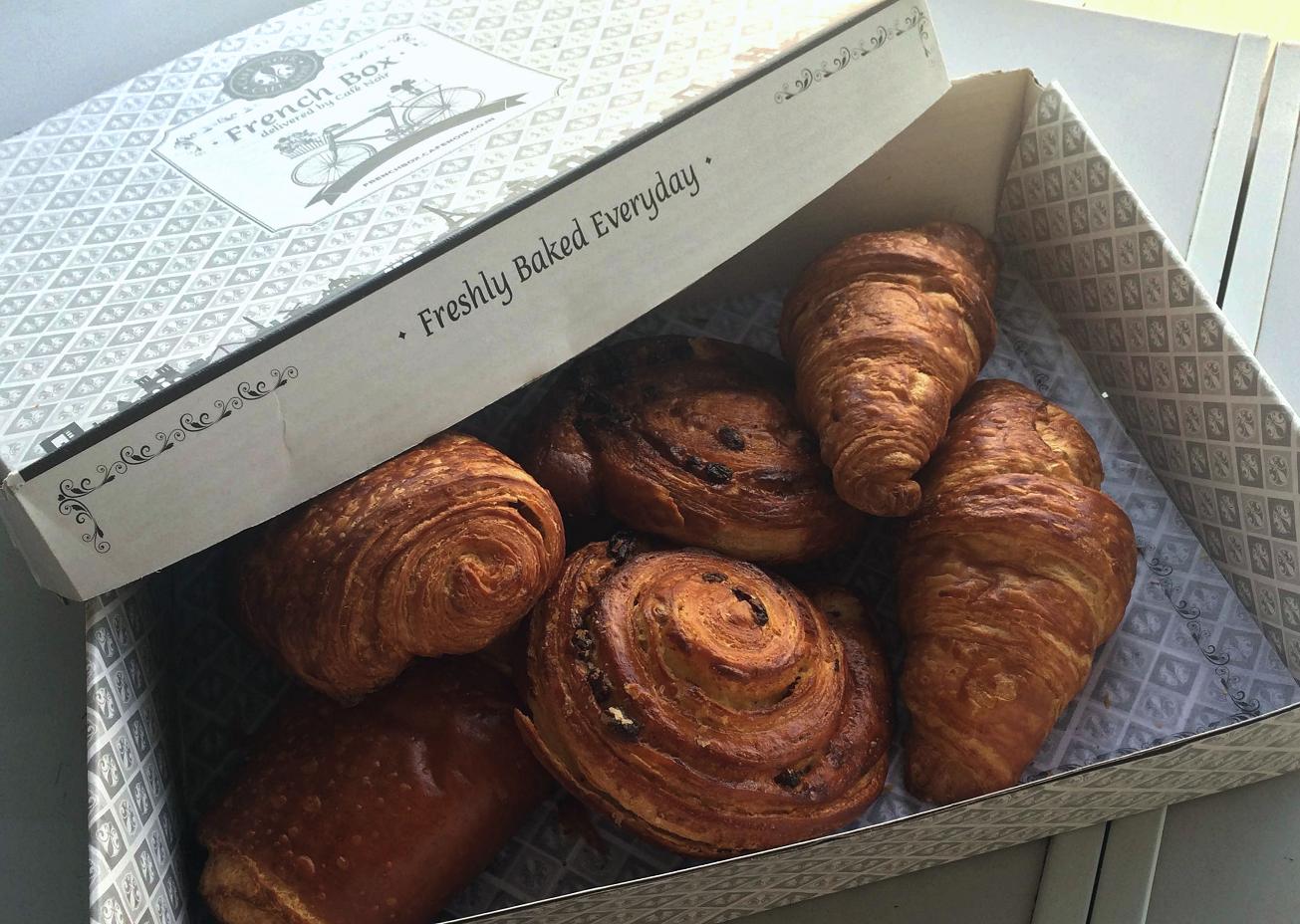 Café Noir, Bangalore's favf Frenchcafe, has introduced an online delivery service French Box  for its freshly baked French delicacies. The box comprises products ranging from exquisite croissants and French macarons to authentic quiches and baguettes.
Gusts can also make their own custom box. This is great news for the Café Noir aficionados, who wished to diversify their French cuisine indulgence without having to order more food than they could handle. Although delivery will eventually be available throughout Bangalore, Café Noir presently caters only to a few delivery areas including Central Bangalore, Koramangala, Indiranagar and Whitefield.
Order online athttp://frenchbox.cafenoir.co.in.