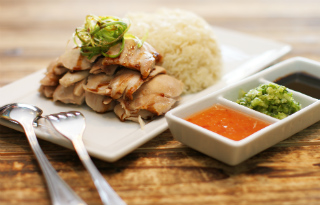 Ginseng has rolled out a new menu which promises to celebrate the riches of the Orient with new additions to its menu featuring many Pan Asian specialities.
The new menu comprises from the grill, Teppanyaki and wok dishes where one can spend the better part of the dining experience over ingredients of choice. This new feature is brought to you from the finest culinary craftsmanship of Executive Chef Rana Dominic Gomes and Chef Neeraj as they serve generous portions and many flavours that will linger long after your meals.
The menu features Pan Asian cuisines like Japanese, Indonesian, Thai and Chinese specialities.
Indulge in a range of sashimi, nagiri, hoso and uga maki. Choose from other signature Pan Asian specialities like dimsums, Malay laksa, Thai curries, Hainanese chicken rice, nasi goreng and Peking duck served in true traditional style.