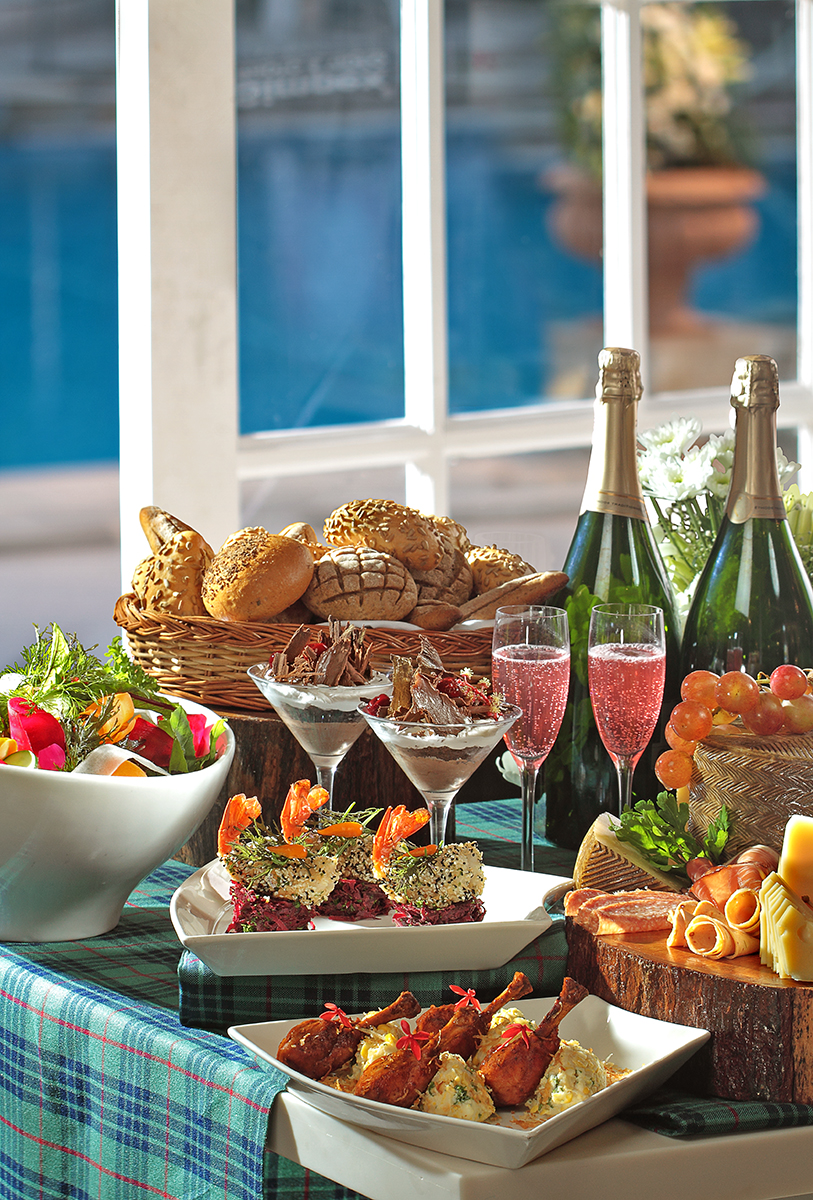 All the outlets at ITC Gardenia and ITC Windsor hotels have lined up something special on offer on 31 December, 2016 and 1 January, 2017. (Of course, they have.)
ITC Windsor has two parties side by side. Glitter, Glamour & Dazzle 2017 and The Past, The Present and the Future. The first will be at Raj Pavilion and the Poolside. There is unlimited liquor, music, a dance floor and ITC Windsor global cuisine.This is priced at Rs 14,999 per couple, Rs 7,999 for singles and Rs 2,499 for children, all plus taxes. The latter is a sit-down, four-course meal at Royal Afghan, Dakshin and Dum Pukth. With the meal there is unlimited select beverages. There is also disco music by their DJ at the Regency Hall. This is priced at Rs 12,999 plus taxes for a couple and Rs 6,500 plus taxes for singles.
There is a separate Kids Den area to keep your most cherished ones entertained.
The ITC Gardenia offers a gourmet dining experience their outlets from 8pm to 1am. There is unlimited beverages at Highland Nectar and Lotus Pavilion with a band and DJ respectively. At Edo there's sushi, at Ottimo there are entrees, pastas, and wood-fired pizzas, Kebabs and Kurries and Cubbon Pavilion has appetisers and mains on offer. All these offers have unlimited beverages. The prices are Rs 9,999 per couple, Rs 5,999 per person and Rs 1,999 for children.
On New Year's Day - the morning after - the day begins with breakfast from 8am to 11am and is priced at Rs 1,500 and Rs 950 for children. There is also a brunch from 1pm to 4pm with live entertainment, world cuisine and beverages. This is priced at Rs 3,250 for the buffet, Rs 4,250 with beverages, Rs 4,999 with beverages and bubbly and Rs 1,999 for children. This is at Lotus Pavilion, Cubbon Pavilion and Edo.
At ITC Windsor and ITC Gardenia.