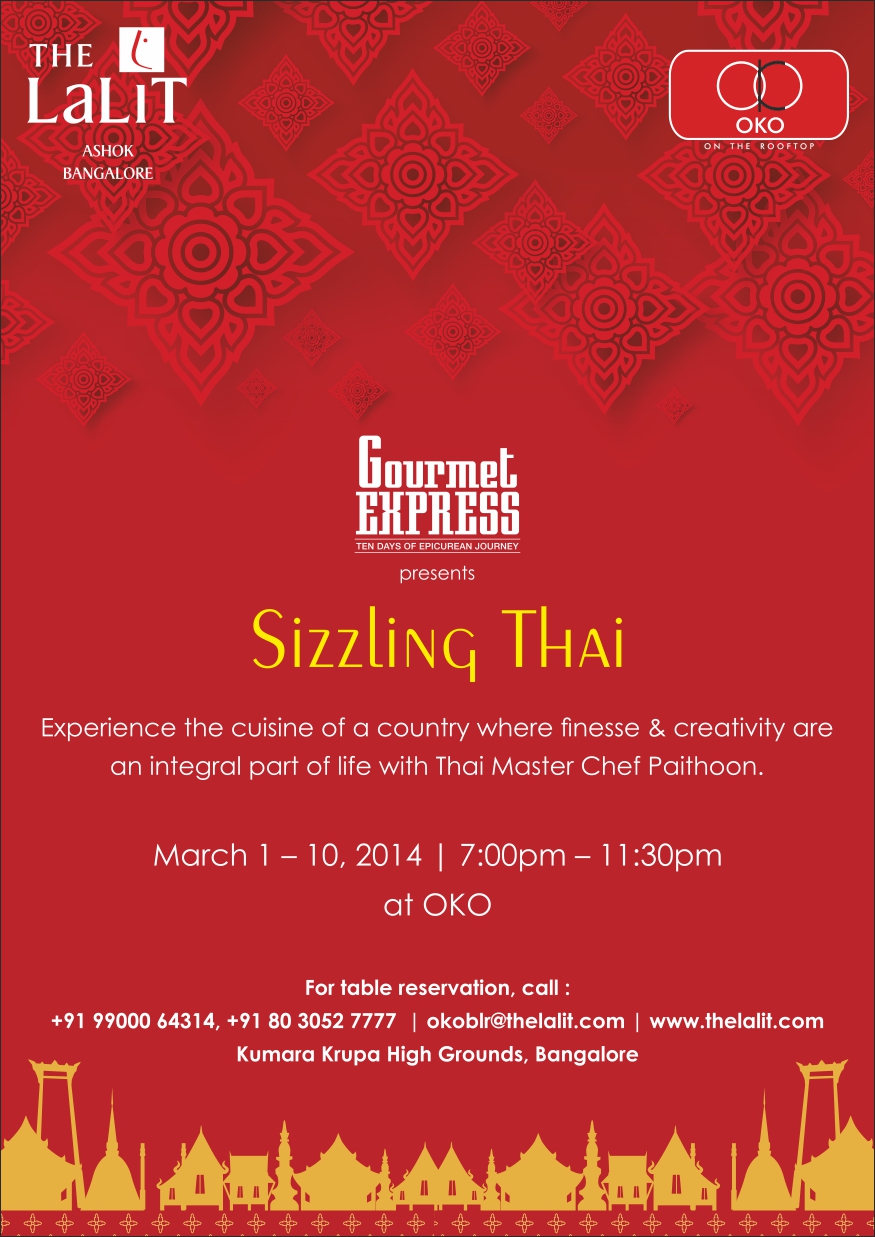 Back by popular demand, The Lalit Ashok presents yet another episode of Gourmet Express featuring authentic Thai food. During the ten-day Thai food extravaganza, Chef Paithoon will take the gourmands through a tastefully created journey which will include his signature dishes like Kung Phad Kaprao (traditional Thai-style stir fried prawns with chilli, garlic and sweet basil) and Pla Lab Phrik (crispy fillets of basa in sweet, sour and spicy sauce), along with Tom Yum Koong, Pad Thai, Yum Voon Sen, Mee Grob, Roast, Duck Red Curry, Yum Son O (pomelo salad).
Adding character to the experience would be local Thai decor and a host of live cooking stations, exuding aroma which are typical to the cuisine. Mai Thai will be served complementary with the food.
So, for everyone in Bangalore who loves Thai food, Oko is the place to be at, from March 1 to 10 between 7.30 and 11.30 PM.
Price: The vegetarian option - INR 1,095 plus taxes per person.
The non-vegetarian option – INR 1,195 plus taxes per person.