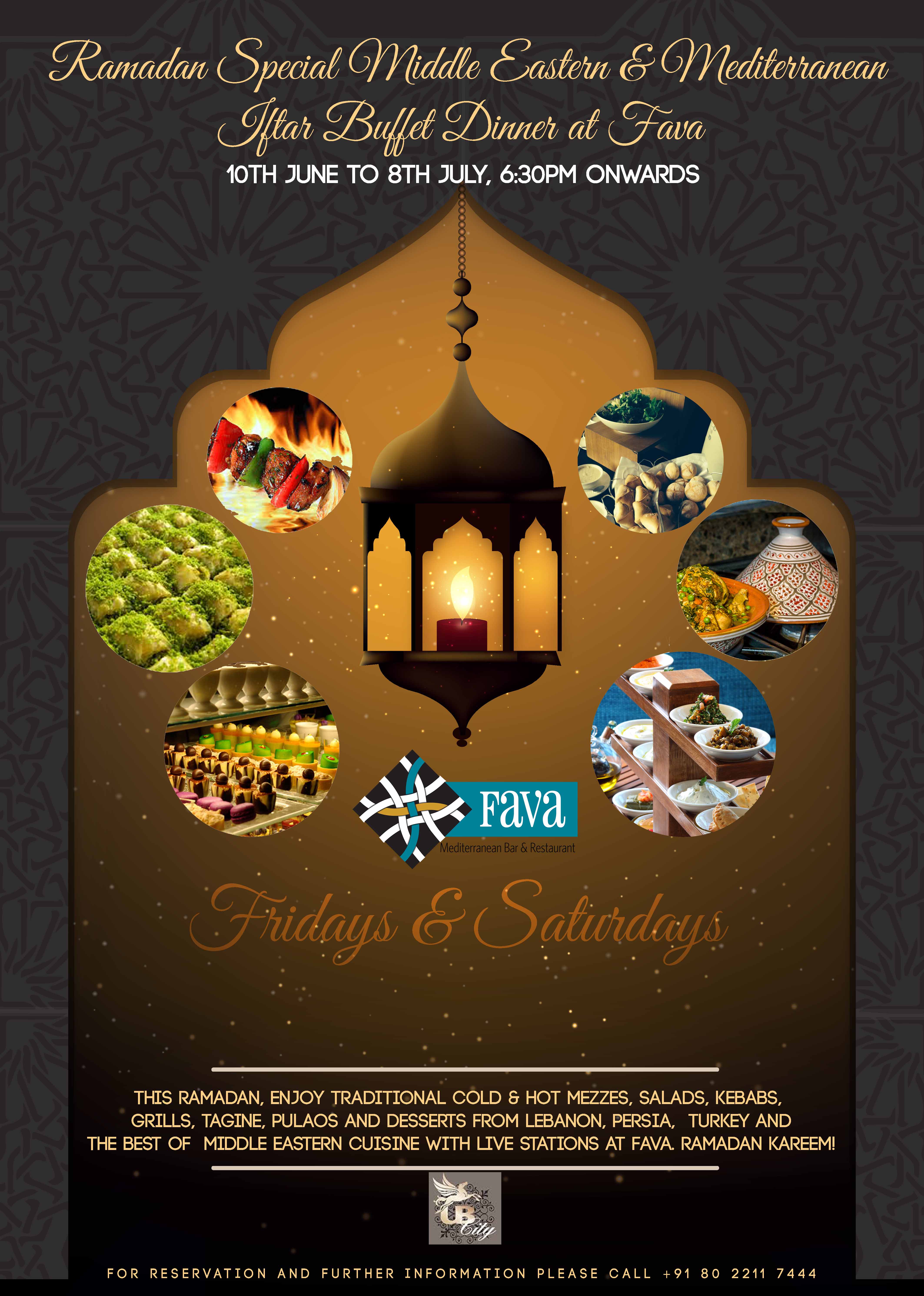 It's that time of year again when our thoughts turn to Middle Eastern sundown.
Fava's Ramadan Special consists of Middle Eastern & Mediterranean delights and is on Fridays and Saturday, 6:30pm onwards until the 8th of July. Their menu includes Hot & Cold Mezzzes, Kebabs, Tagine and desserts from Lebanon, Morocco, Persia and Turkey.
In the spirit of breaking the day long fast, their special buffet will start with an Almond or Rose Sherbet, Dates and Toasted Nuts, followed by pre-appetizers like Moroccan Briouat and Harira Soup.
A typical Iftar meal then consists of Hot & Cold Mezzes like falafel and Omi Huriya, Salads and a Bread Counter with a variety of flatbreads including Lavosh and Pita. A grill churning out vegetariand and non vegetarian Kiebabs.
The Iftar buffet features Moroccon Veg and Lamb Tagine, Vegetable Mousaka, Harissa Grilled Fish and Lebanese Style Roast Chicken. These are accompanied with Almond & Parsley Rice and Saffron and Vegetable Couscous.
A big part of any Iftar meals is the desserts. Fava will be serving up many dishes including Turkish Coffee Pudding, Baklava and Rose & Orange Pannacotta. These meals are concluded with cut fresh fruits as well as another serving of dates and other dried fruits.
Ramadan Special Iftar Buffet at Fava, UB City, priced at Rs 1200 plus taxes and Rs 750 plus taxes for kids.