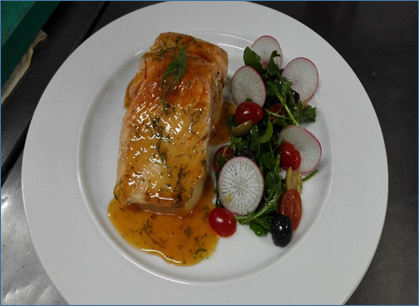 Sphyre at the Gateway Hotel Residency Road brings the flavours from Italy in Glimpses of Italy food festival. Typical ingredients of Italy like herbs, oils, spices, cheese and cured-meat like Oregano, Basil, Thyme, Sage, Olive oil, Balsamic vinegar, Grana-padano, Prosciutto, Parma, Truffle are featured. The festival continues all weekend until 15 November, 2016.
Executive Chef, Tushar and his team have created a menu that captures the wholesomeness of Italian cuisine. The menu for the festival includes Zucchini Soup, Antipasto, Smoked Salmon and Rucola Panini, Raviolli Ricotta and Spinach, Tortellini Chicken in Tomato Sauce, Risotto with assorted mushroom, Arancini, Grilled Lamb Chops with Creamy Polenta and many more.
Traditional Italian desserts like Tiramisu, Panna Cotta and Crostata are also featured on the festival menu.
The menu is available as a set menu and a la carte. The set menu is priced at Rs 1250 plus taxes per person. The average cost for two is Rs 2200 plus taxes.
At Sphyre, Gateway Hotel.