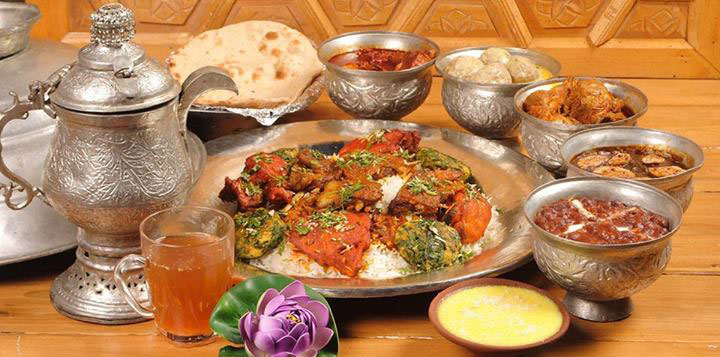 Chef Suman Kaul was born and brought up in 'Gul Poush Vaadie of Kashmir,' fondly known as paradise on earth. This beauty translates to to their cuisine also. At ITC Gardenia, Cubbon Pavilion is hosting Poush, The Essence of Kashmiri Pandit Cuisine - a cuisine that is very old.
Chef told Explocity about the cuisine in detail. A blend of Indian, Iranian and Afghani influences the rituals and marvels of Kashmiri Pandit cuisine secretly treasured in the heart of the Pandit households. The rich colour comes from the famous Kashmiri chilly and, of course saffron. Even though they are meat eaters, they do not use onions or garlic.
Some of the delicacies available in the restaurant are Naine Yekhenie, a delicious lamb cooked in yoghurt and Mooje Gaade, river fish cooked with radish. For vegetarians there are doshes like Nadur Yakhne, lotus stem with yoghurt and a green apple curry and the Kashmiri Schooth.
The desserts are Kasiri Kheer, Shufta Roth, Dhoone Pudna Chaten (a walnut mint), Mooje Chaten (radish With Curd) and Kehwa. All unique and, take our word for this, delicious.
ITC Gardenia - A Luxury Collection Hotel, 1 Residency Road, Bangalore