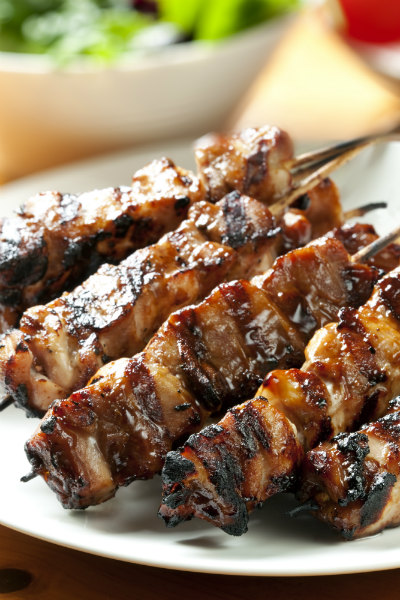 Complement your kebabs with your favourite drink at Moksha.
Moksha is offering their diners a spread featuring their popular favourites. Specialities such as pattar ka gosth and pattar ka murgh, where cuts of meats and seafood are cooked on a deccan stone that is warmed by charcoal.
Moksha is catering to vegetarians and all meat-eaters during the KebaBeer Food Festival. Among the mentioned, Moksha is serving mango murgh tikka, chicken and pineapple kebab, grilled pomfret and much more.
Vegetarians can choose from an array of dishes like banana pomegranate sheek, makai mango sheekh and aloo ka garley, among others.
Diners can ask for their favourite drinks to complement their kebabs.
A meal for two is approximately Rs.600.