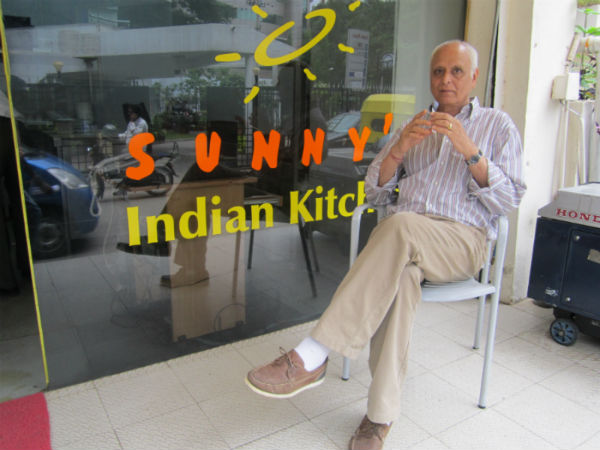 "Sunny's India Kitchen is our labour of love", says restaurateur Arjun Sajnani as he talked about his new Indian food avatar of the iconic Bangalore restaurant, Sunny's. Sunny's India Kitchen is located at the original location where Sunny's started, on Kasturba Cross Road.
Sajnani and his partner Vivek Ubhayakar delve into their roots as they present a menu with authentic Sindhi and Mudaliar cuisine (Ubhaykar is part-Mudaliar). "We had been thinking about starting an Indian restaurant for a long time now, first we thought we could do it at our Indiranagar outlet (which recently closed) but we felt this kind of a set-up needed to be more personal and affordable. We wanted to have a smaller operation instead of a large fine-dining restaurant," Sajnani said.
Sunny's India Kitchen offers recipes right out of Sajnani's and Ubhyakar's own kitchens. "This is the food we grew up eating," Sajnani said, "some of my personal favourite items from the menu are Sai Bhaji (pureed spinach) a typical Sindhi dish and Black Pepper Lamb Chops."
The food here is moderately priced and the ambience created is simple and unpretentious. The walls have some magnificent art, which is for sale.
Talking about the location, Sajnani says, "Well, firstly it's because of the convenience, as we live nearby and Sunny's (Lavelle Road) is right down the road so it's simpler to manage.
"And then its also purely because of sentimental reasons," he added.