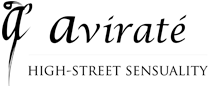 The high-street fashion brand, Avirate, recently launched its 'Miss France' Collection. Here's a sneak peak.
Dress: Rs 6000, Clutch Bag: Rs 3150, Earrings: 1250, Bracelet: 1450
Jumpsuit: 3000, Earrings: 750, Necklace: 800
Dress: Rs 4800, Shoes: Rs 2000
Accessories
Pair this rustic necklace with a low cut blouse to accentuate the neckline. Price: Rs 1200
Add some bling to a simple white lace dress with this gemstone necklace. Price: Rs 1000
They may not be made of glass, but you will definitely feel like Cinderella in these. Price: Rs 2000
Black pumps are a classic must have for your wardrobe. They're great for work as well as a night on the town.