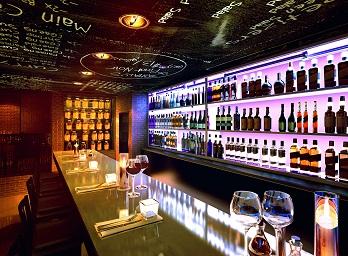 Mango Tree, regarded as the biggest Thai restaurant brand, is set to open their first Bistro bar in India, at Indiranagar, Bangalore. Bangkok-based Pitaya Phanphensophon, Mango Tree Worldwide's CEO and founder said, "We are very excited about this expansion of Bistrobar and the Mango Tree family and I'm glad we are starting the year with a bang."
Mango Tree Bistro bar Bangalore is the company's first step into India and features industrial chic interior design concepts with exposed brick walls, graffiti and ceiling menus, with edgy and sophisticated furniture. The impetus is on alfresco dining, cocktails created by world class bartenders, DJs spinning chartbusting tunes, live performances and of course Mango Tree's authentic yet innovative Thai food.
Mango Tree has signed up more outlets in India and plans to open the flagship Mango Tree Mumbai later this year, in addition to branches in cities like Tokyo, Dubai and Hong Kong and even smaller mango tree café at malls. A Mango Tree is also set to open at Washington this September while it is also location hunting in China.
Last month mango tree announced their plans to increase their restaurants and cafés to 100 outlets by 2015 to double its turnover by US$ 100 million in two years.
Trevor MacKenzie, Managing Director stated the expansion would cement the brand's position. "We aim to plant a Mango Tree in every major international city in the world and thereby spread the magic that is Thai cuisine," he said.