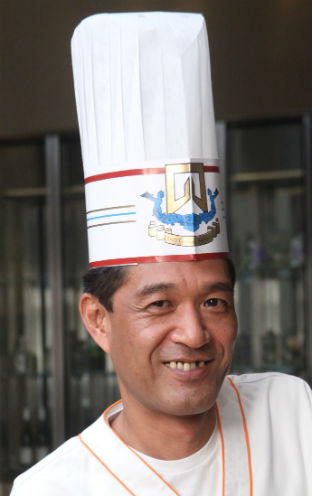 Chef Fumio Kikuta
Resident Chef at EDO, ITC Gardenia
What inspired you to take up cooking as a profession?
I was greatly influenced by cookery shows on TV, my favourite being the Japanese one titled Iron Chef. I also enjoy watching Gordon Ramsay and other shows on BBC Food. My love for experimenting with flavours and textures grew thanks to watching many of my senior chefs. But I have to confess, as much as I love cooking in a professional kitchen, it bores me to cook at home.
What are your signature dishes?
My specialties include authentic Japanese dishes in the Teppan yaki, Robatayaki and Tatami styles. Guests love my sashimi and sushi preparations too.
What has been your most memorable moment or biggest achievement as a chef?
I was invited to Bahrain to cook a Japanese meal for the Crown Prince. He loved my Teppan yaki dishes and was happy to try something so unique and different from his traditional cuisine.
What kind of food do you personally enjoy eating?
I love Italian food - especially pasta and pizzas. I had the opportunity to work in Pakistan a few years ago, where I developed a fondness for mutton korma.