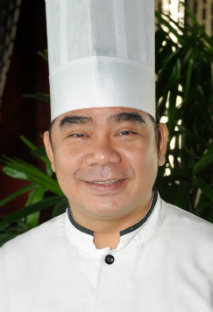 Chef Paithoon
Expat Thai Chef
Oko, The Lalit Ashok
1.What inspired you to take up cooking as a profession?
As a child, I was passionate about cooking. I would always help my mother in the kitchen. So I decided to turn this hobby into the profession.
2.What are your signature dishes?
Kai phad prik tai dum is my signature dish.
3. Any favourite Indian dishes?
Idly, dosa and sambar are some of my favourite dishes.
4. Can you tell us of a recent achievement as a chef?
I've done a lot of events and promotions. I've also done a few Thai food with wine paired dinners for many restaurants. It always amazed to see the excellent response from all the diners.