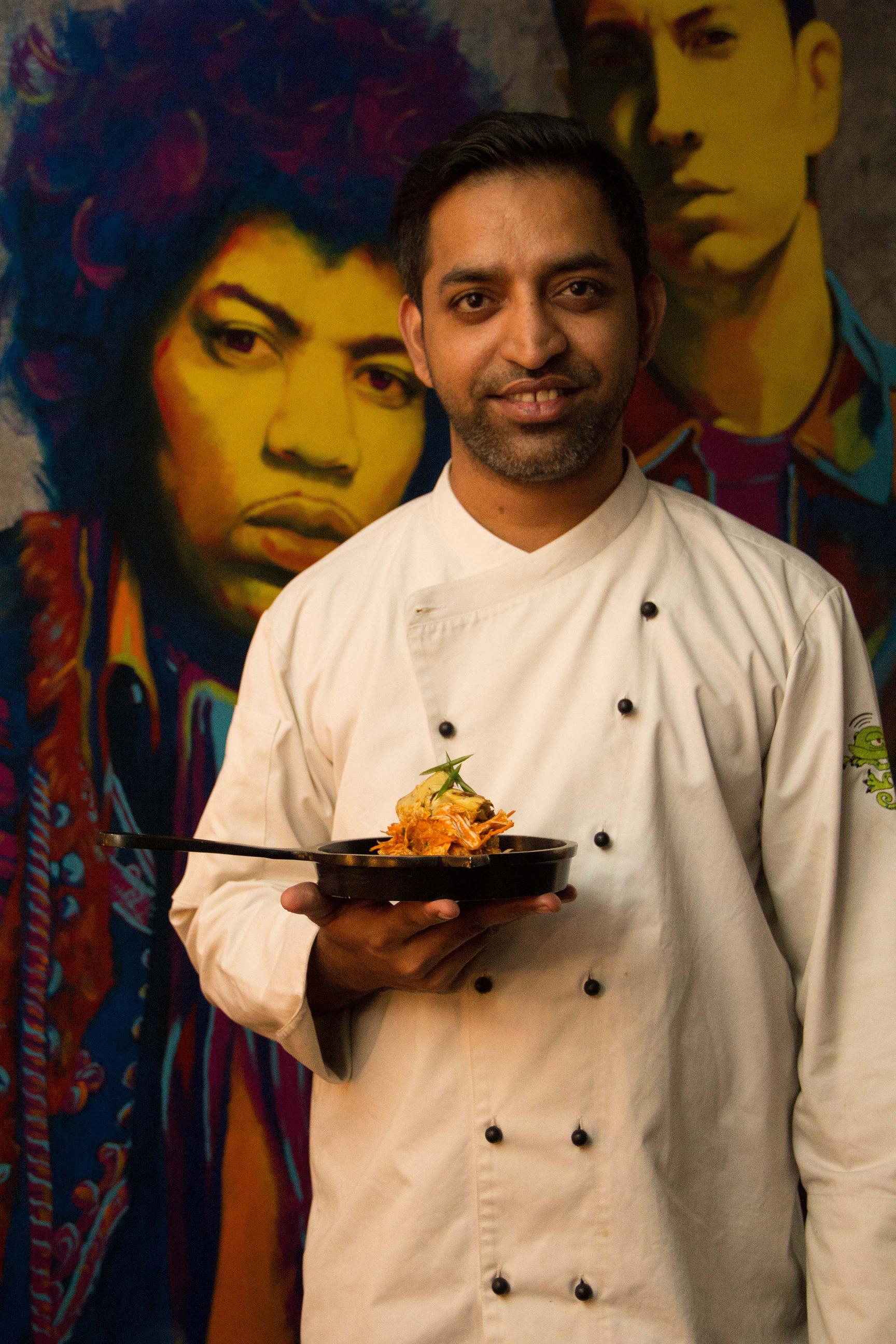 Chef Sushant Shetty,
Indigo Live Music Bar
Tell us about the menu at Indigo live?
At Indigo Live, every dish in the menu has been put together with focus on detail and the objective of having fun. The theme of the menu has been set through the unique and quirky names of the dishes like the Steve Artichoki or the Rolling in the Ghee.
What food do people like at a music venue?
It is more about the relaxed ambience. People usually prefer fried and grilled quick bites while enjoying the music instead of food that involves getting their hands messy.
What is your fav eat to have with a drink?
I love Coffee Rubbed Beef Loin, with a dash of Espresso Cream and Red Grape Glaze.
Which country has the best food?
I think France has great cuisine. I have not yet had a chance to visit it though. But I hope to soon.
How has your journey as a chef been?
Very gratifying. I started as a Trainee Chef in Taj President in 2004, since then been enjoying the ride.