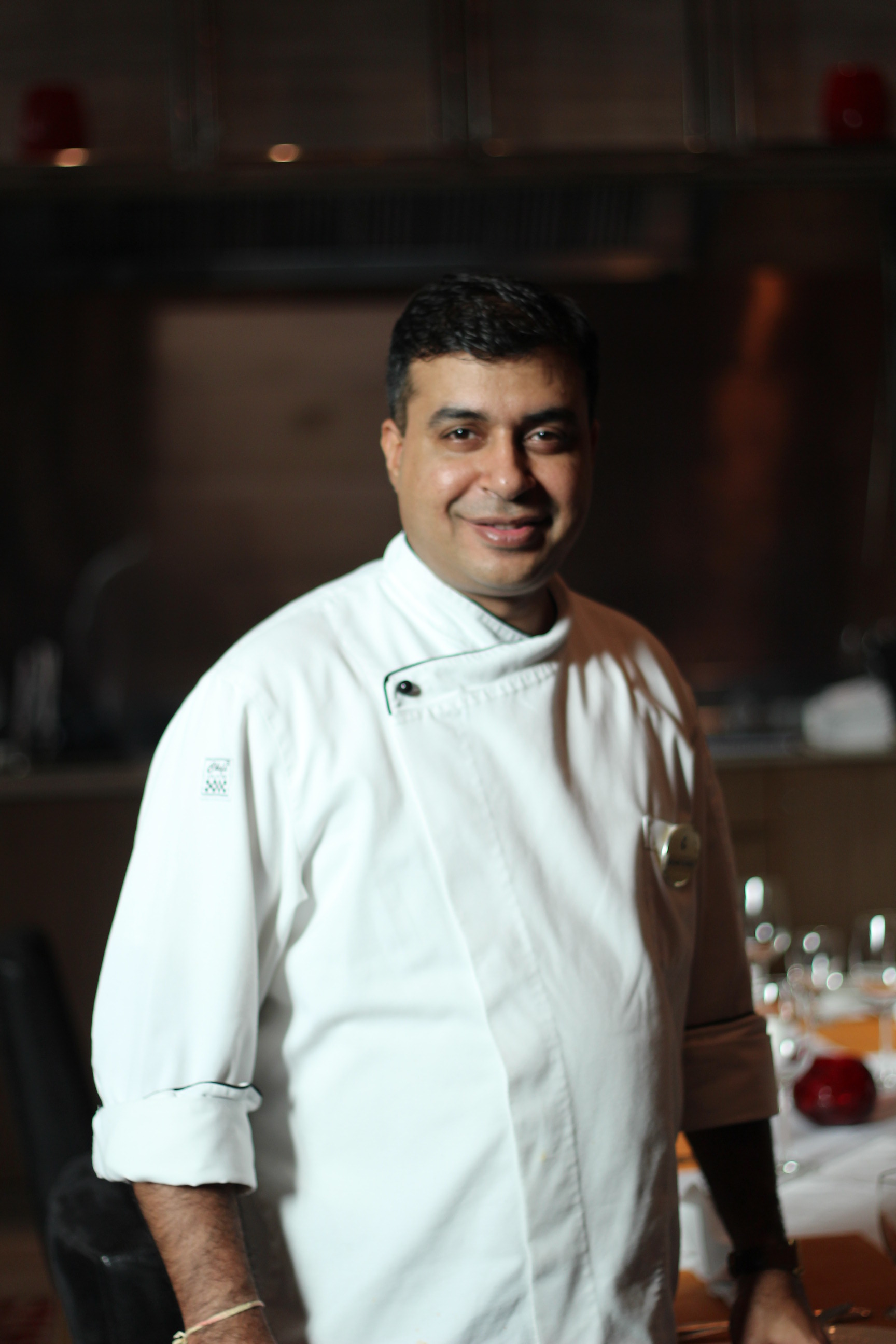 Chef Sachin Talwar,
Executive Chef
My Fortune, Bengaluru
Which cuisines influenced you while growing up?
I was mostly influenced by our very own Indian Cuisine. I grew up with Punjabi Food.
Which was the first recipe you cooked?
As Hotel management student I made Fish and Chips with tarter sauce. As Professional chef I think it was Chicken Marsala (Italian Chicken Preparation with Marsala wine).
Which is your favourite ingredient to experiment with?
I love playing with Italian Basil and Balsamic Vinegar
What kind of challenges have you faces?
Cooking in an open/show kitchen is the biggest challenge. Cooking in an open kitchen comes with its own challenges and rewards but
if there is one thing each person working in an open kitchen can agree on it's that it is a special experience. In an open kitchen the diners are watching your every move as you prepare their meal and so there are many things happening that you just don't see
in the usual restaurant environment. When the customer is watching you prepare your meal and there is no wall separating you from them, the kitchen is a much calmer and quieter place. You can't curse, or shout or really make much noise at all. Also, people
eating at an open kitchen restaurant tend to be on the lookout for
something to go wrong, so chefs have to be much more careful with how often they wash their hands, monitoring their caps or hair nets and aprons, and keeping an eye out for safety. If the cook looks dirty, the diner will be much less inclined to eat the food being prepared.
Name some other fav restaurants in Bangalore?
Ottimo and Smoke House Deli