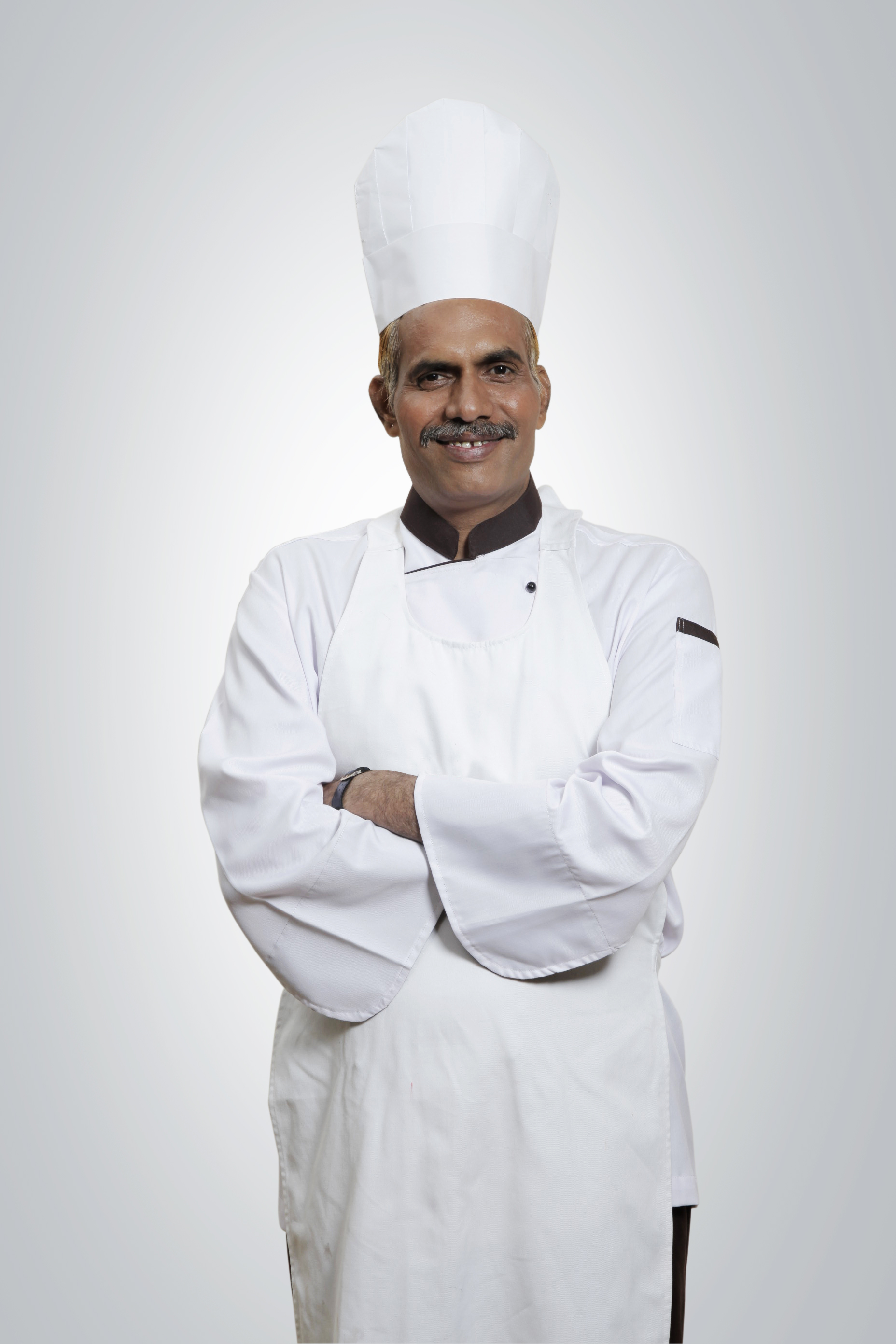 Hemaram Choudhary
Corporate Chef (Maharaj), Rasovara
 How did your interest in the culinary arts begin?
Since childhood I have had an interest in cooking. I have always been a part of the food industry. I feel proud when I cook something and when customer eats it and appreciates it. I take pride in curating recipes and cooking authentic dishes that families and individuals can savour.
What is your personal favourite dish from the menu?
 I have sweet tooth, I love Moong Dal, Halwa, Gajar Halwa, Adadiya Pak.
 What kind of food did you grow up with?
I had a lot of Rajasthani cuisine like Dal Baati Churma, Bajre ka Rotla, Sarson ka Saag etc.
How does Veg Indian food hold up in Bangalore against the competition nowadays?
I think people will always love Indian food. We serve fresh and hot food to our customers. They love the wholesomeness to the food that we serve in Rasovara. Our recipes are authentic, made with the best of ingredients by our qualified staff. Time and again we have diners who our food and service. People enjoy the wide spread and love the taste
   What is the best dessert you have had?
I am close to my roots and I love Moongdal Halwa, Gajar Halwa and Adadiya Pak.