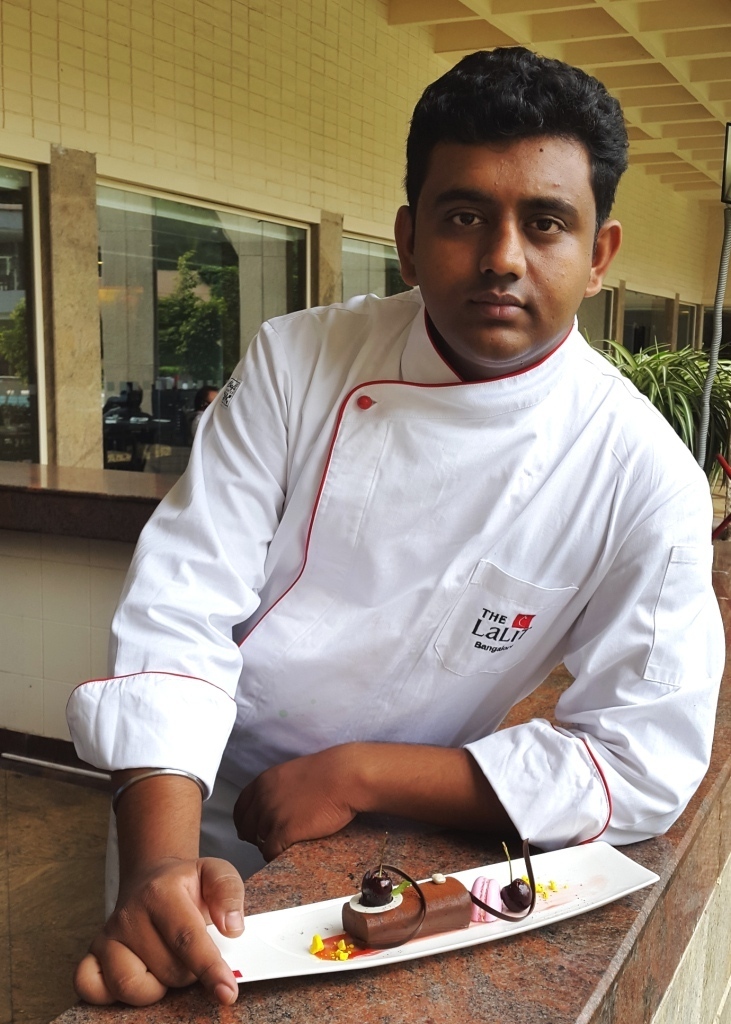 Bhaskar Chakraborty
Pastry Chef at The Lalit Ashok Bangalore
How did your interest in pastry begin?
I was always very fond of art. Pastry is such a profession where only preparing a delicious recipe won't help, the presentation is very important as well. Pastry lets me combine my cooking with my artistic skills. That's why I am passionate about it. Also I love working with chocolate.
What other cuisines do you like?
Apart from pastry I am fond of Italian cuisine because I get a lot of space for innovation.
What is the best dessert you have ever had?
There was a dessert I had In Hyatt Regency Kolkata while doing my training. It was my first experience of having a warm souffle. I still remember that day, my Chef was trying a new recipe - raspberry vanilla bean souffle. It really came out well, the light fluffy texture of that dessert with vanilla bean sauce made me overwhelmed.
What is the biggest challenge in pastry?
Every kitchen has its own challenges. But in my eye pastry is a very demanding job. To create a successful dessert from the base to the glaze all are very important because in other cuisines you can prepare a la minute dishes. But in our case no matter what the size, petit fours or a wedding cake. both will take time to present.