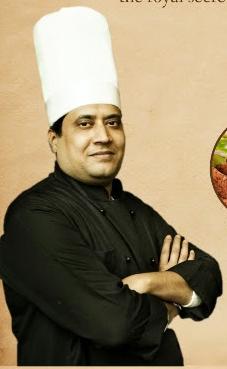 Chef-Vijay-Bakshi
Barbeque Nation
How has the menu of Barbeque Nation evolved over the years?
Year after year, additional variety with varied cuisines were the prime focus. Starters got diversified into chargrilled, tandoor cooked and pan seared. Additionally, healthier options with light spices and variety in vegetables found place on the menus. Sugar free, eggless and low carb, low calorie items were added on the menus. The recent introduction of Kulfi Nation has not only surprised our diners, but also touched the hearts of those guests who have been patrons of Barbeque Nation since day one!
What is the most innovative dish on the menu?
Cajun Spiced Potatoes – boiled baby potatoes with skin, pressed between the palms, deep fried and topped with chili mayonnaise, sprinkled with Cajun spices and chopped onions, green chillies and chopped green fresh coriander is our signature dish.
What should a first time visitor to Barbeque Nation try?
The starters with exotic Crispy Fried Corn and Cajun Spiced Potatoes. Our guests always enjoy these finger-licking delights and are really appetising.
Any funny stories from the initial days in your career?
Many years ago, in my kitchen, there was an order for Paneer Pakora. One batch of pakoras that I was inspecting looked unusually swollen. When I broke open one of them, the paneer seemed to have vanished! We later discovered that someone mistook mozzarella cheese for paneer, which melts when fried. We had a good laugh over it!
What are the challenges involved in working in a professional kitchen?
Professionalism comes with an eye for detail, finished product served at right temperature, correct texture and above all - the right garnish. One can't accept anything but the best.