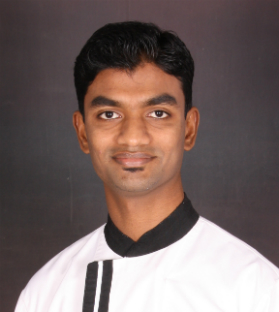 Shankar Saranjibi
Sous Chef
Graze, Vivanta by Taj
How long have you been a chef?
It's been 6 years.
What inspired you to take up cooking?
I've always enjoyed cooking since I was a child. I would spend a lot of time in the kitchen and that's how my interest grew which later developed into a my passion.
What are you signature dishes?
I have a few. These include scallops with oxtail sauce and Jerusalem artichokes, and
fillet mignon with celeriac purée, fresh shitake , edamame and five spice sauce.