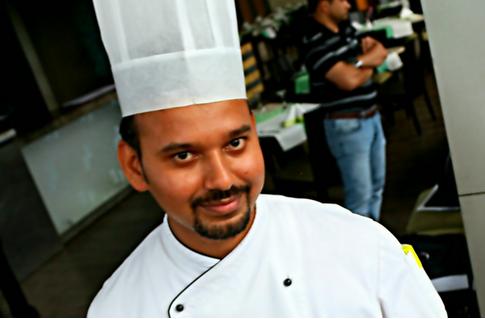 Chef Hafizullah Baig
Executive Chef, Royal Orchid Central - Paparazzi
What are some Italian dishes guests should try more often?
The Italians love their Antipasti, these are appetizers consisting of cured meat like Smoked Ham, Cheeses, Olives - it's nice. In terms of ingredients Sweet Basil is something I like to incorporate in my dishes to surprise customers.
Do you think Bangaloreans are taking to Tex Mex food?
It is still a new cuisine for Indians, to be honest. But I think diners will really like it if they try it out. Especially dishes like Chimichanga, which will really appeal to people here. Its got all our favourite ingredients - chicken, rice, beans and it is deep fried.
Which pasta sauces do guests like?
Of course the classic Pomodoro - tomato sauce is a favourite in India. But Indians also like cheesy sauces, though as you know we also like a bit of zing. This has led to the creation of the popular 'pink sauce'.
Tell us more about the pink sauce
Pink sauce is a combination of the white sauce and the fiery red Arrabiata sauce. Hence the colour. As far as I know it is not at all present in Italy. It is an innovation very well liked in India. It goes well with short-cut pasta like Farfalle.
Which cuisine do you like personally?
Naturally I love Italian food, that is my passion. And being an Indian how can I not love the rich diversity in our own cuisine.