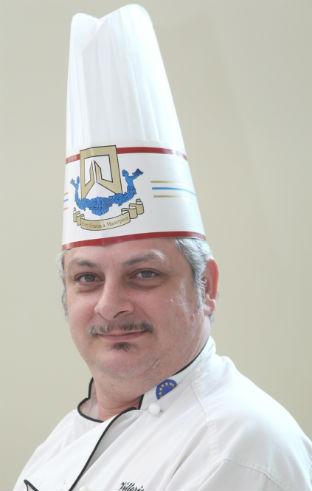 Chef Vittorio Greco
Ottimo, ITC Gardenia
How long have you been a chef?
I started my career more than 20 years ago. My mother loved to cook for
special family events and my love for cooking grew while watching her cook.
What are your signature dishes?
I specialise in fresh pastas. I believe the flavour is all in the freshness. Personally, I think I make an excellent lobster ravioli.
Who or what inspired you to take up cooking?
My mother influenced me at home. And later, I had a chance to travel through Italy and pick up different styles of cooking. From North to South, each cuisine has its own distinct personality.
What has been your most memorable moment or biggest achievement as a chef?
The opening of two of my own restaurants - DaVince Bistrot and Cortine.
What kind of food do you personally enjoy eating?
I love fresh pasta, buffalo mozarella and spaghetti pomodoro. Ingredients are the key to a great dish. I like the ITC's dal bukhara and biryanis too. Palak paneer is another one of my favourites.
Why do you think there aren't many women chefs around?
India was like Italy 30 years ago - hardly any female chefs. Now things have changed in Italy and I believe in India too, more women are taking up cooking as a profession.