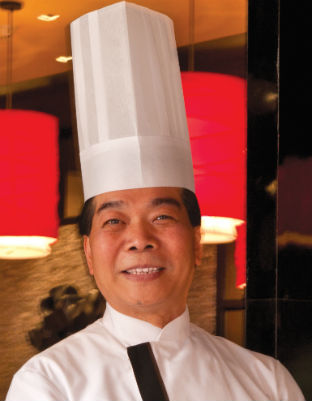 Chef William Tong
Memories of China, Vivanta by Taj
How long have you been a chef?
I have been working as a chef for the past 40 years.
What are your signature dishes?
My specialty is seafood. Some of the dishes are spicy burnt garlic deep fried prawn, Shangai smoked fish fillet, traditional roast peking duck, stir fried lobster with egg white and black roe.
Who or what inspired you to take up cooking?
I was inspired by my mother. When I was a kid, I was fascinated to watch my mom chop, cook and present food. This created a great interest and thus resulted in choosing this profession.
What has been your most memorable moment or biggest achievement as a chef?
My most memorable moment is when I cooked a meal for the Prime Minister of France in 198. I used to work in Indonesia for the Executive Club and was showered with compliments by him. He was so impressed that he personally called to thank me for the meal.
What kind of food do you personally enjoy eating?
I love homemade Chinese food especially the way my mother used to cook when I was a kid. Seafood and green vegetables keep me energetic and healthy.
Why do you think there aren't many women chef around?
For women, it becomes challenging to work in the kitchen for long hours. After marriage, they have to juggle between home, children, family and work. Therefore, the time constrain does not allow women to have a work-life balance.