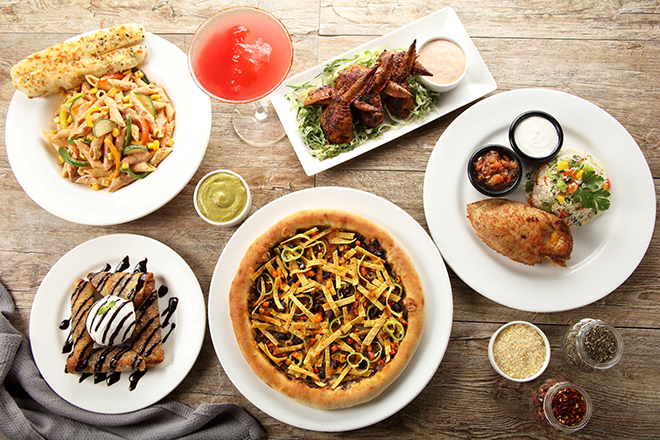 Until 1848, California was a part of Mexico. There was a treaty and it came to become the richest state in the US. In a natural progression of events, California Pizza Kitchen (CKP) in Bangalore announces "Mexifornia" - which is Mexican food with a Californian twist. The irony.
CKP will serve Mexican specialities in a new menu, between 13 and 17 July. The piece de resistance - the plato fuerte if you will - are the Taquitos, Chipotle Stuffed Chicken Wings and Baja Tacos.
As for dieters, there is a whole range of salads made with crisp lettuce with jalapenos and croutons.
The "Mexifornia" menu includes pizzas like the Habanero, Tex Mex, Tijuana and Para Tacos. And the tequila infused pasta, the Tequila Fettucine that can be had along with a frozen fruit margarita will have you singing "La Cucaracha" or worse, "Cielito Lindo" (the Vatapi Ganapati of western music.)
And there's Chicken Fajitas and Mexico Chillie Fish. If you are constitutionally bovine (two stomachs), there's dessert. Apple Taquitos or the Mexican Chocolate Cake.
The "Margaritas & Senoritas" Thursdays (we are sure Senoras are included, as are chicas and chiquitas), gives 50% off Mexifornia Margaritas & regular a la carte menu for the ladies through the festival.
California Pizza Kitchen is located in Indiranagar, Whitefield and Koramangala.