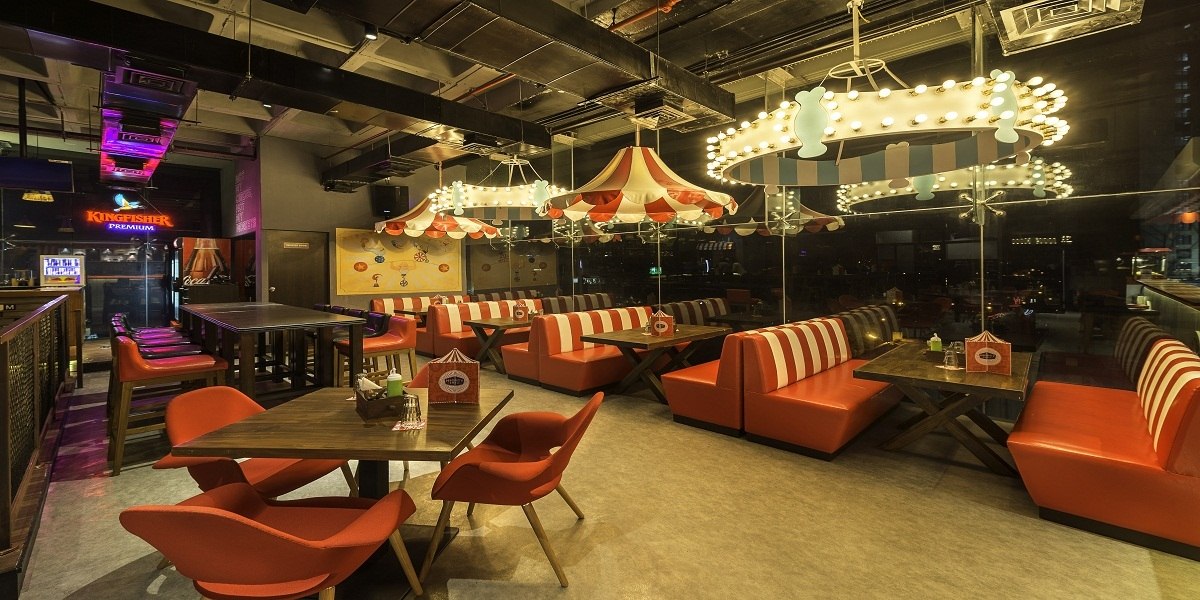 The best place for birthday party and corporate gigs is the new arcade at One MG Road Mall, Smaaash. Equipped with virtual reality headsets and high tear gear, it is the perfect place for kids and adults. But we're not here to talk about that. We're all about the food. So let's talk about the restaurants inside, Mighty Small.
First things first, the view. The sprawling Ulsoor lake and winding roads are a joy to look out to. The decor is in a carnival theme and carousel lights. A bar and a special dessert counter complete the feel.
The menu has the usual suspects but from all cuisines and genres. The menu is divided into sections featuring soups, salads, appetizers, pizzas, burgers, sandwiches, Plated meals and China Box. They have a special dessert menu. We have a few favourites from the menu - the Mushroom pizza, Kung Pao Chicken, Appam with Chettinad chicken and the Pad Thai noodles.  
From the drinks opt for the classics like Long Island iced Tea. Do explore their dessert menu. Mini cupcakes, muffins and rainbow cakes. They have a great selection of milkshakes as well. The menu does not have a very innovative list, but they do the classics well.
Mighty Small is located within the arcade Smaaash at One MG road mall, Mg road, Bangalore