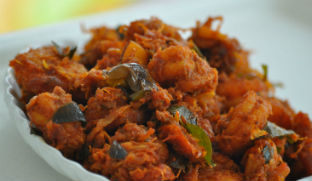 Bon South is celebrating the Moplah festival featuring the flavours of Arab inspired Malabar cuisine. Moplah cuisine belongs to Calicut based Malabari Muslims who are till date distinctly influenced by their Arab ancestors.
On the menu are dishes like alisa (wheat and meat porridge), chemeen nandu cutlet (a prawn and crabmeat cutlet gently spiced with chilly) and erachi biryani (basmati rice with lamb meat or puttu, steamed coconut and rice flour staples.
Vegetarian is priced at Rs 475 plus taxes and non-vegetarian at Rs 575 plus taxes. The festival menu will be available every evening till December 1 at Bon South, Koramangala.