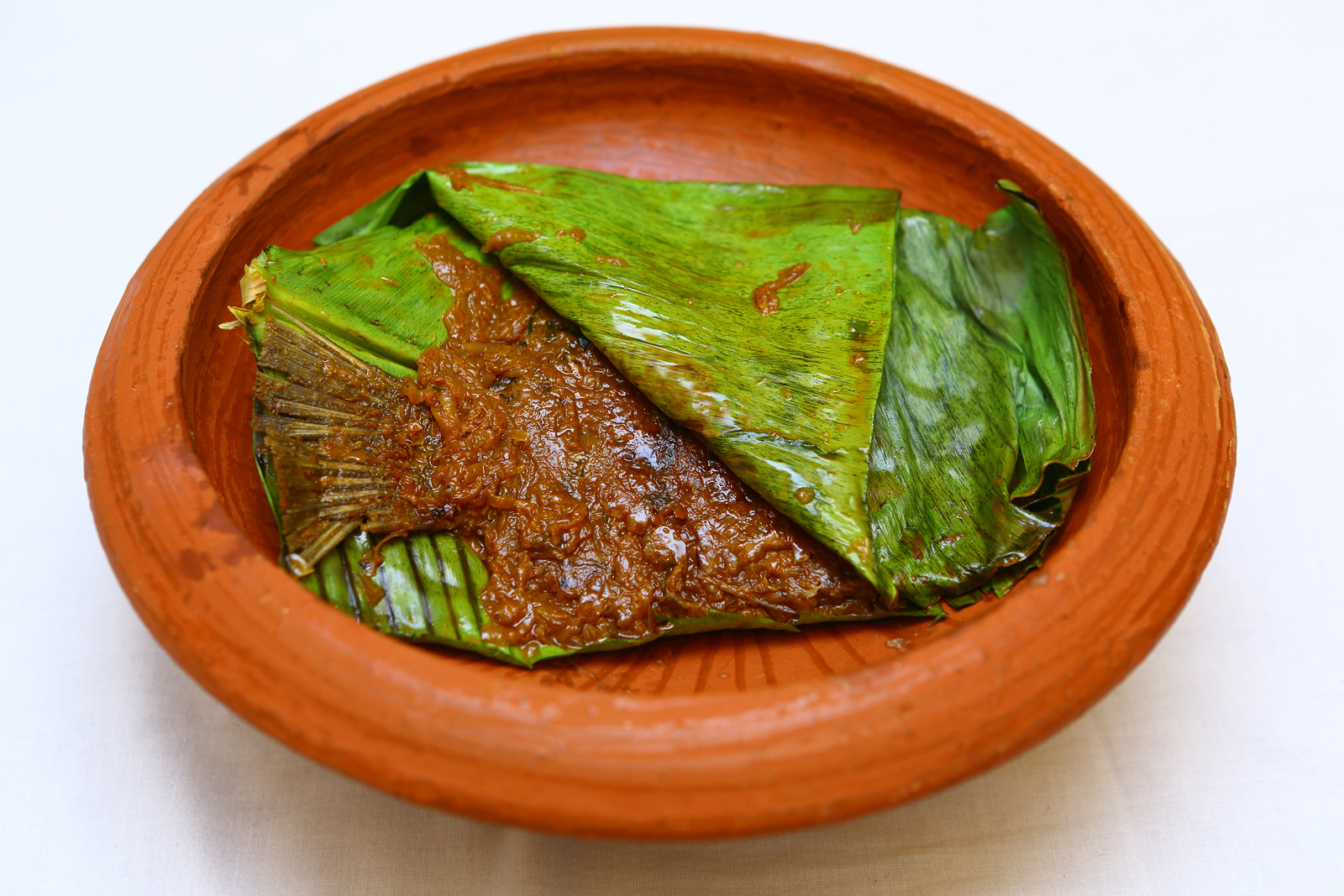 Coastal restaurant Ente Keralam is hosting the Kuttanad Food Festival featuring the cuisine of the Kuttanadan region in Kerala's Alappuzha district.
The Kuttanadan region is what comes to mind when you think of Kerala: leisurely backwaters, lush paddy fields and swaying coconut trees. The cuisine of this region celebrates seafood and freshwater catch, cooked with the delectable characteristic Kerala flavours of coconut and spice.
We started with the Karimeen Pollichathu (pearl spot fish from Alleppey wrapped in banana leaf and grilled) which was tender and succulent. The Kuttanadan Kalanji Curry (Kuttanadan style preparation of the fish called Kalanji) and the Konju Pollichathu (prawns wrapped in banana leaf and grilled) were also among our picks. The freshwater catch from Kuttanadan is truly exquisite.
The star of the show was Kuttanadan Tharavu Mappas which is a special duck from Kuttanad cooked in a mappas gravy-onions, coconut and spices. The Tharavu from the lake Vembanad is famous for its taste.
The main course is served with choice of soft Appams, traditional Red Rice, flakey Parottas or Puttu. The vegetarian options include tapioca dishes and curries like Alleppey Veg Curry. We would have liked more vegetarian options though. Most of the dishes were cooked in earthenware pots which added to the flavour.
The desserts are the much loved Ilaneer (tender coconut) Payasam and Palada (rice flakes) Payasam. They were a perfect end to a perfect meal.
Ente Keralam, Old No 12 , New No 1 Ulsoor Road , Bangalore