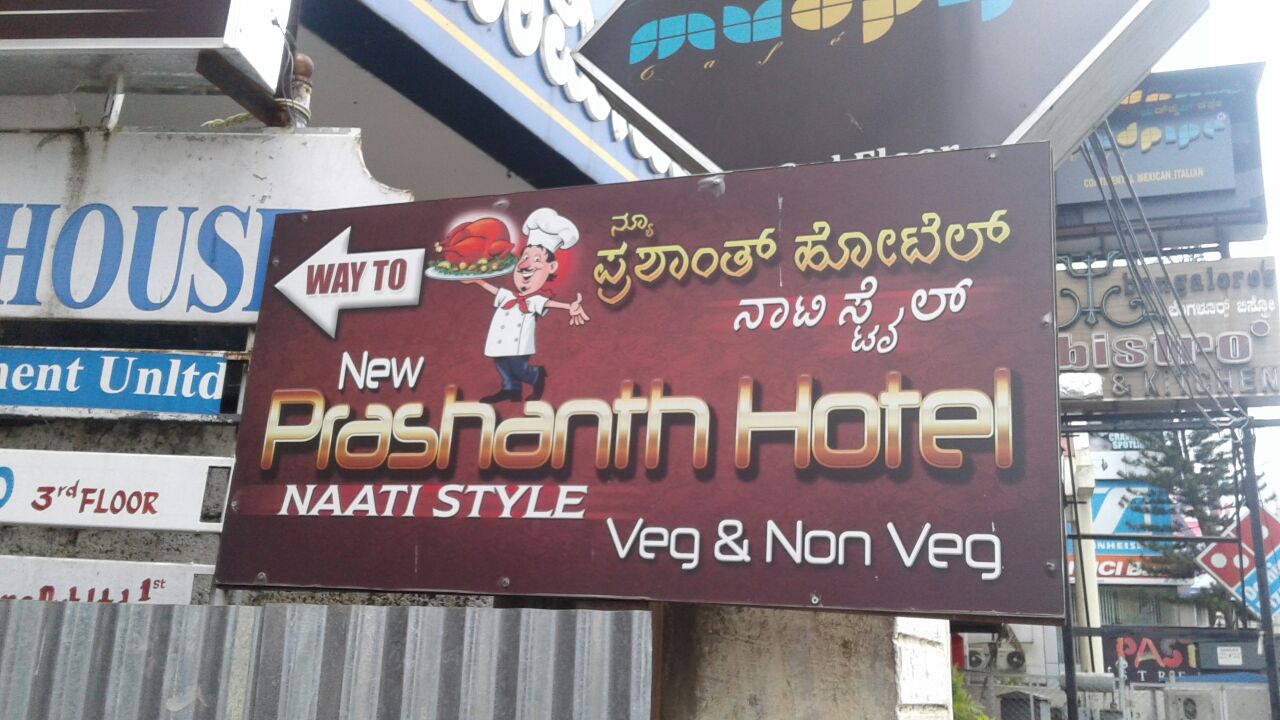 Natti cuisine or native cuisine is a term more acceptable than "local" to an average Bangalorean. What is local in a cosmopolitan city whose occupants are all but local? So instead of "local" food, try natti. That's probably the etymology of the word native too, if you think about it.
Prashanth Hotel on Cunningham Road serves natti style veg and non-veg food. They serve natti chicken curry and biryani. Our friend and photographer, Vivek Mathew visited Prashanth Hotel and this is what he had to say: "I went to Prashanth Hotel. I wanted a mutton biryani but it wasn't available so I had the chicken biryani and mutton pepper fry. I found the biryani was nice but not as good as the previous time I went there last month. The mutton pepper fry was awesome and I really liked it. Overall it was a good experience and I would recommend people to go and check out the place."
Here is Vivek's experience through pictures.
Prashanth Hotel on Cunningham Road
The studious dinners that come here for the food and nothing else.
Celebrated restaurateur Prem Koshy anticipates the biryani
The mutton fry…
The small, clean kitchen that the natti food comes from
Other natti specials, raggi mudde.