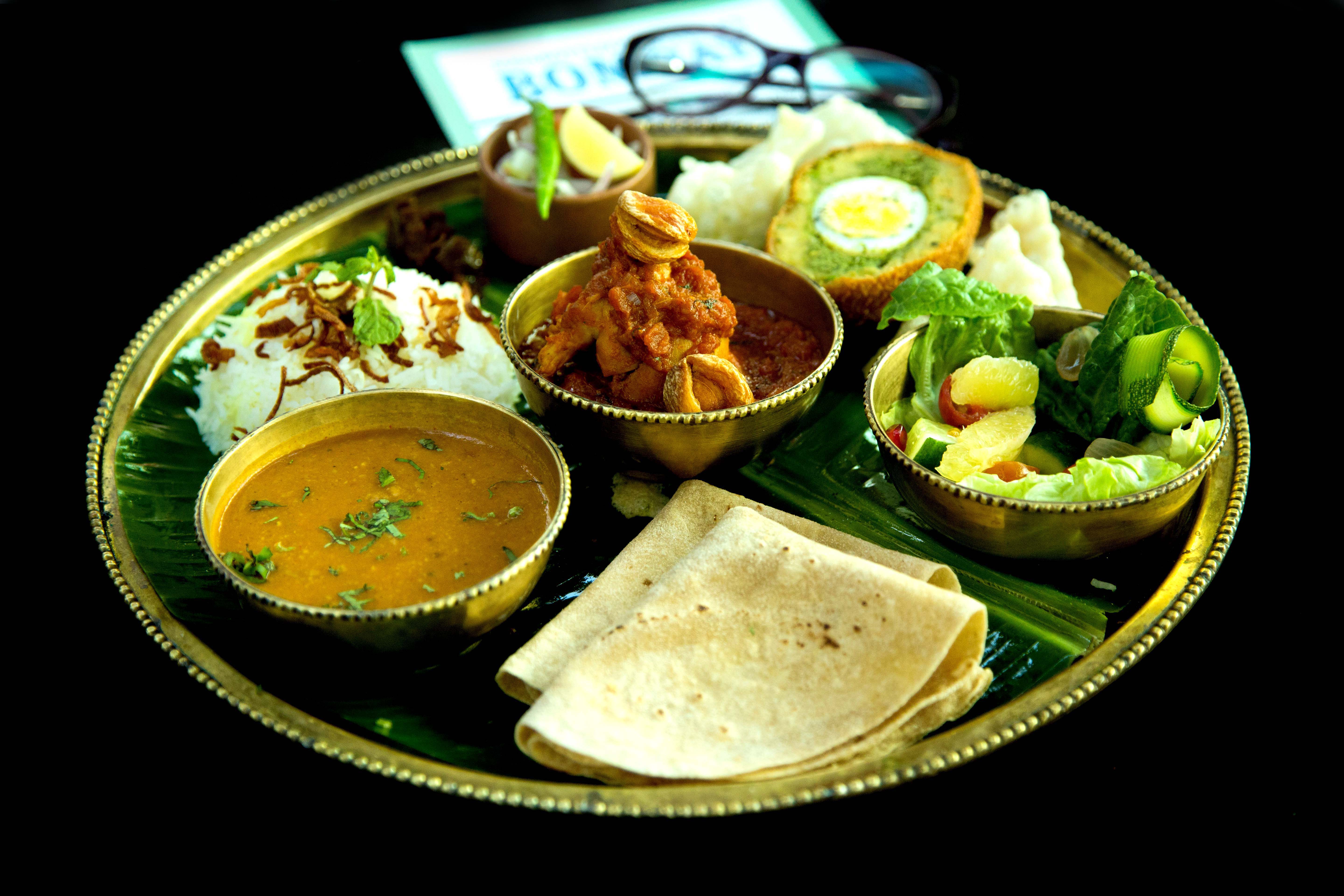 The second Parsi New Year is being celebrated at SodaBottleOpenerWala this August. They are celebrating with a Navroze Bhonu (Parsi feast) which will be available till 21st August, 2016.
The festival at the restaurant is serving traditional dishes that are prepared during the New Year. The Bhonu is vegetarian as well as non-vegetarian.
The non-vegetarian Bhonu serves brinjal pickle, Saria (a Parsi papad), shirazi salad, Chutney Eeda Na Pattice, Masala Ni Dal, Mutton Pulav, Kachumbar, Jardaloo Chicken with Apricots, and rotis. The vegetarian options are beetroot cutlet, vegetable pulav and a brinjal and drumstick curry.
The veg Bhonu is Rs 600 and the non-veg Bhonu is Rs 700.
At SodaBottleOpenerWala, Lavelle Road, Bangalore.