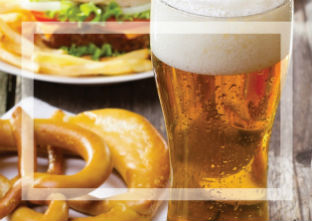 A festival held just to celebrate beer, the Oktoberfest is a time to raise a toast to German camaraderie.
Hyatt Bangalore invites you to celebrate the landmark German festival from September 21 to September 29. Along with chilled beers is a selection of grills, roasts, sausages and more. Oktoberfest will be held at LIDO All Day Dining where guests can experience authentic German delights at a dinner buffet, everyday. The fest ends with a Sunday brunch.
The buffet is priced at Rs 1,250 per person including beer whereas beverage packages with IMFL are at Rs 1,750 per person, inclusive of taxes.