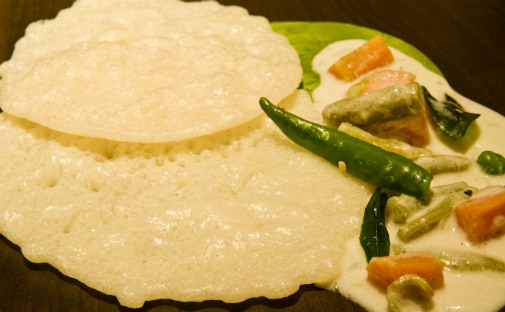 It's the time of the year, when Kerela celebrates Onam. Welcome the spirit of King Mahabali with a grand feast (fit for a king) at South Indies.
The restaurant offers an array of signature Malayali dishes as Chef Manu Nair prepares them with utmost care.
The king-size meal begins with starters like pazham puri- Kerala banana fritters and the parippu vada-lentil patties. For the main course, the signature dishes of Onam, namely olan and avial, along with puzhukal arri choru - traditional red rice from Kerala.
A dessert spread features parippu payasam, paal ada pradaman and the popular pazham purungidu - steamed Kerala bananas glazed with honey.
This special Onam sadhya is priced at 449 plus taxes for lunch from September 13 to September 16.