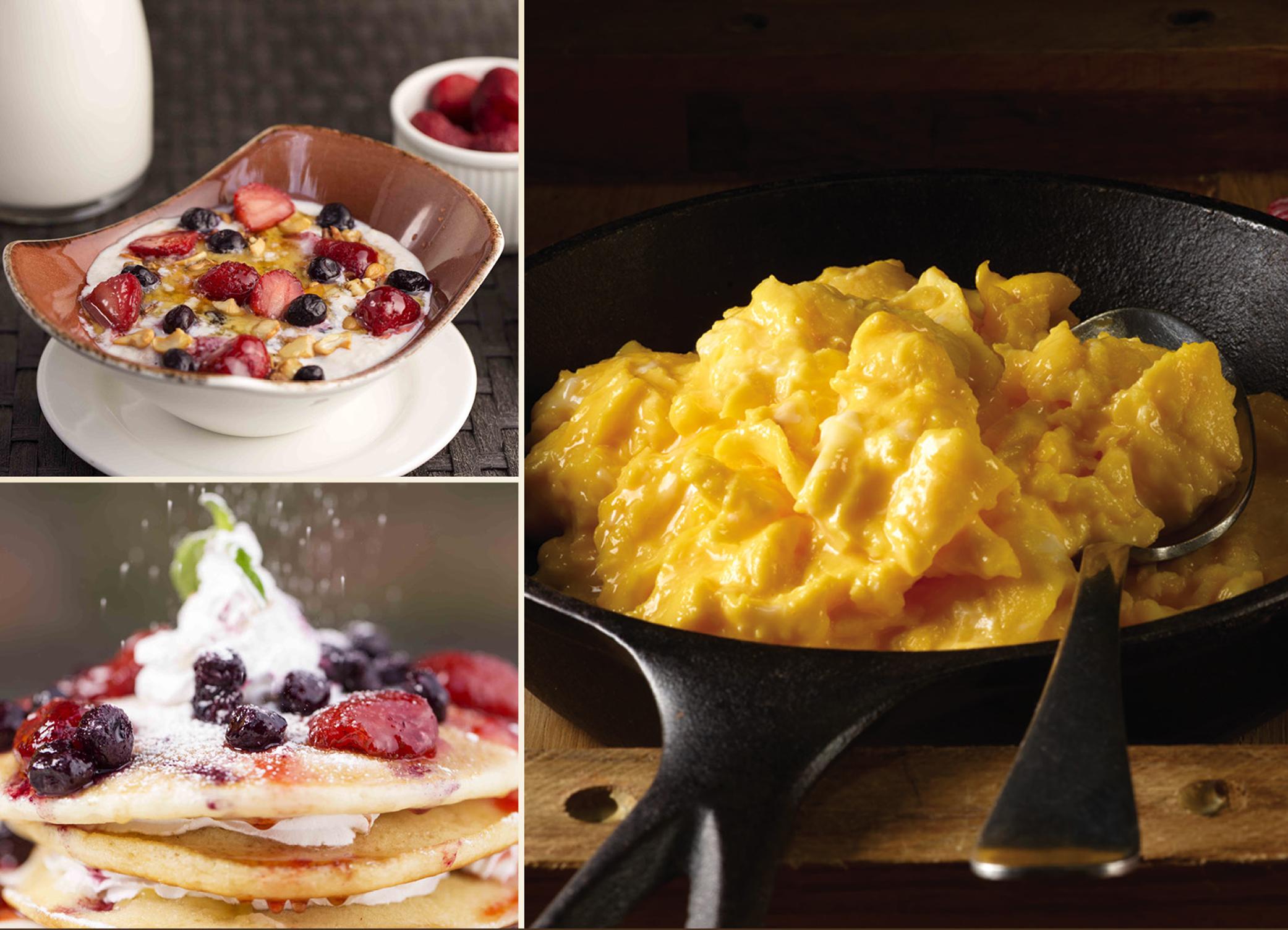 Breakfast with an Eggs Zeppelin Sandwich and quote a price of your choice
We're feeling a whole lotta love for Hard Rock Cafe's new breakfast menu. "We wanted to launch our breakfast menu in an exciting new style where you have an eclectic mix of food and beverage but there is also a novelty factor, almost unheard of in India," Chef Cyrus Irani told Explocity. Guests can order and eat their breakfast, quote a price for each dish and pay exactly how much they think that dish is worth. "We also request our guests to share their valuable feedback on every dish that they have consumed. This will help us understand our price points better and bring us closer to our loyal patrons who have loved the food at Hard Rock Cafe all these years."
Some of our picks from the menu are the Justin's Loaded French Toast. Named after Timberlake these are thick slices of brioche bread smothered in a zesty orange cream laced with cinnamon and topped with lashings of mixed berry compote and maple syrup. The Flapjack Stack - savoury cheese pancakes stuffed with redolent scallion, sausage, divine smoky bacon and topped extravagantly with double-fried free range eggs.
"There is a also fine selection for guests who are careful about weight and what they eat. They too can choose from an array of dishes from smoothies, free range eggs, oatmeal, fresh juice and more to feel indulgent without feeling guilty, " Chef added.
Traditional breakfast options include not so traditional Uttapams and Dosas served with Spiced and Barbeque Chicken toppings and drizzled with Jalapeno Salsa, specially for the Bangalore menu.
Breakfast is available from 8.30 am to 11.00 am
Hard Rock Cafe, MG Road, Bangalore