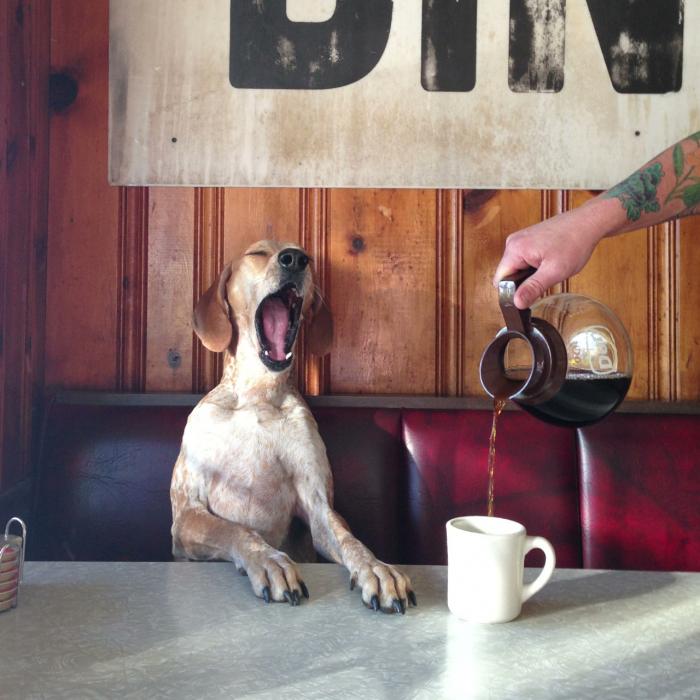 No this has nothing to do with the menu. This is all about taking your best friend out to lunch with you on a Sunday afternoon. These restaurants, among the best in the city, are all pet friendly so you dont have to choose between Sunday brunch and Sunday fun with your pet.
Toit - Apart from being the best brewery in town these restaurants also is very excited about pets in their outdoor area. The food here is amazing, so not a difficult place to choose. One warning:Sundays are packed, go early.
Sunny's - This old favourite of Bangaloreans is the perfect place for pet owners. We don't have to tell you about the food. But we'll do it anyway - Pan Seared Basa or the Stroganoff would be our pick. Finish with a cheesecake. Your pet too will be drooling more than usual.
Green Theory - This peaceful cafe on Residency Road is a great place to relax with your pet. The menu is vegetarian and organic. Just the kind of healthy kick you need for the coming week.
Urban Solace - Very popular for the fun events organised here over the week, Urban Solace has a great menu as well. Go there with your furry friends for the Sangria Sundays. Or Tuesday poetry nights. What's not to love?
Spoonful of Sugar - This little bakery in Indiranagar is quite the spot for a quick Banoffee pie or a long cup of coffee. Pamper that sweet tooth in the company of your pet.