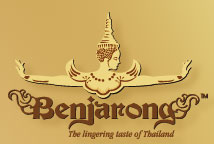 Specialist Chef Tharee Charupas from Thailand is joining Benjarong's Chef Ram Kumar to host the Royal Thai Food Festival at Benjarong. The festival will feature a specially crafted menu with delicacies that were once created by Thai noble women in the past.
These delicacies are made from authentic recipes that have been passed down over the generations and in fact; they are still served to the Thai royal family. This traditional cuisine is prepared using exquisite cooking techniques and served with delicate and careful presentation.
Starters include goong sarong, tung tong, kunchien pu tod, apart from soups and salads. Highlights of the main course include khao mak, poo pahd pong karee and hed hohu pahd bai graprou. The price starts from Rs 300 and the festival will be on till October 27.